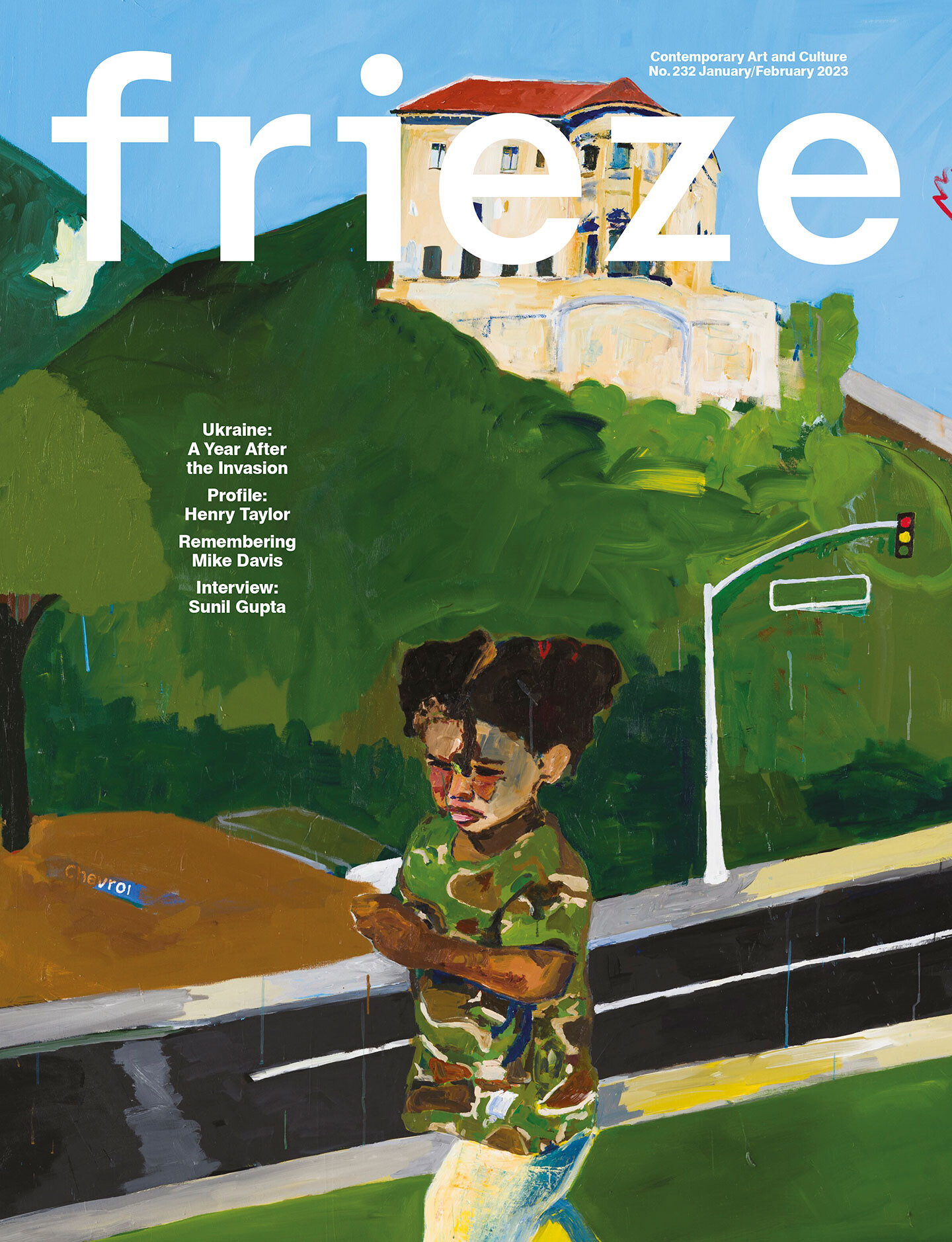 frieze Magazine – January / February 2023 issue:
In the January/February issue of frieze, Terence Trouillot profiles artist Henry Taylor ahead of shows at The Fabric Workshop and Museum, Philadelphia, and The Museum of Contemporary Art, Los Angeles. Plus, one year after Russia declared war on Ukraine, artists and writer respond to the crisis in a dossier, including: a personal essay by painter and writer Kateryna Aliinyk; Adam Mazur profiles Taras Gembik, an artist and performer organising picnics to raise money for Ukraine in Warsaw, Poland; Nikita Kadan on what art can mean in a time of war; editor-in-chief Andrew Durbin interviews Olha Honchar, the director of Territory of Terror Museum, which documents war crimes, and the coordinator for the Museum Crisis Center, an organization helping Ukrainian museums rescue their holdings from occupied zones.
Profile: Henry Taylor
"I became the observer because I was trying to understand my own life and that's why I started making pictures. I just like looking at people." Terence Trouillot considers how Henry Taylors oeuvre goes far beyond the canvas.