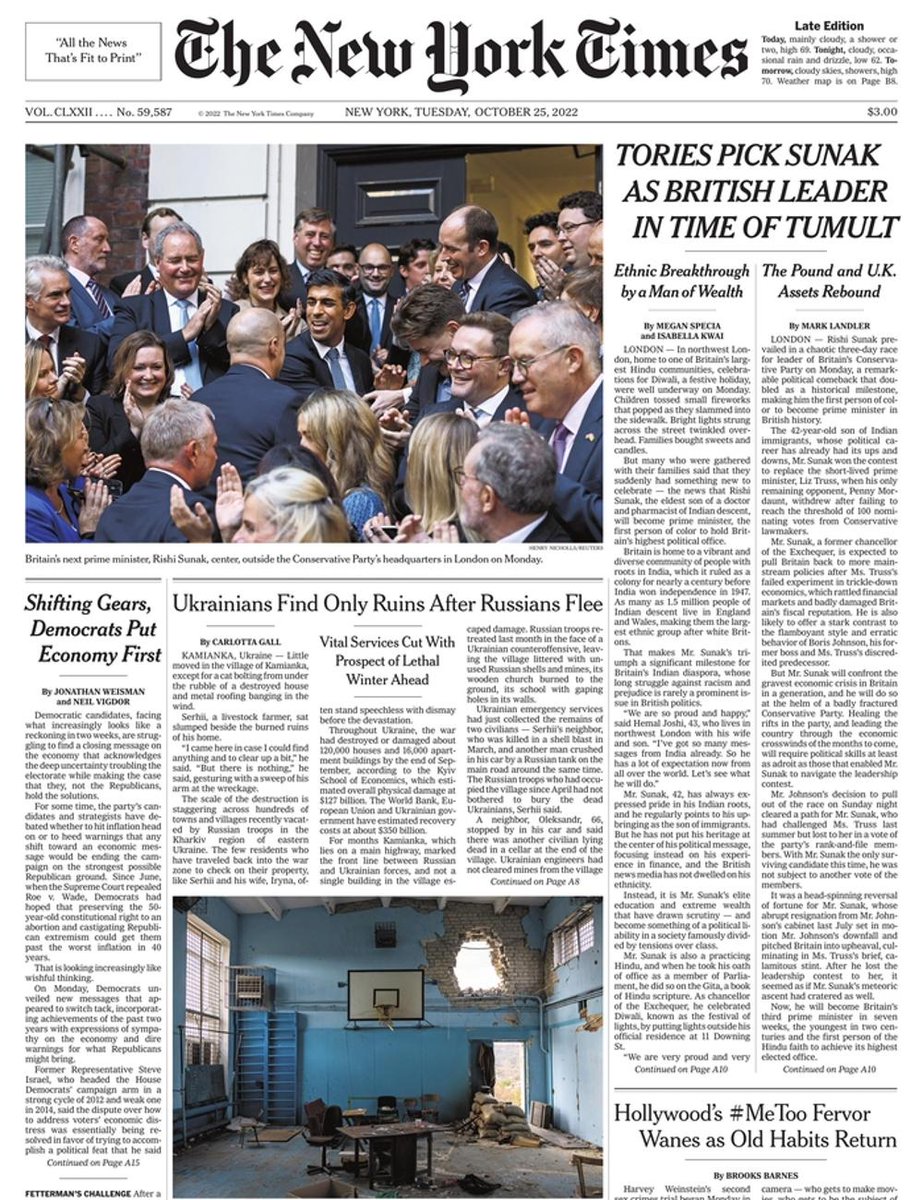 After a period of chaos, Mr. Sunak, a Conservative, faces serious political and economic headwinds. He will be the first person of color and first Hindu to be prime minister.
Rishi Sunak's ascent to the prime minister's office is a significant milestone for Britain's Indian diaspora. But for many, his immense personal wealth has made him less relatable.
In the final stretch before the 2022 midterm elections, some Democrats are pushing for a new message that acknowledges the pain of rising prices.10h agoBy JONATHAN WEISMAN and NEIL VIGDOR
Returning to liberated towns, Ukrainians find destruction on a staggering scale, vital services cut, and the prospect of a lethal winter ahead.