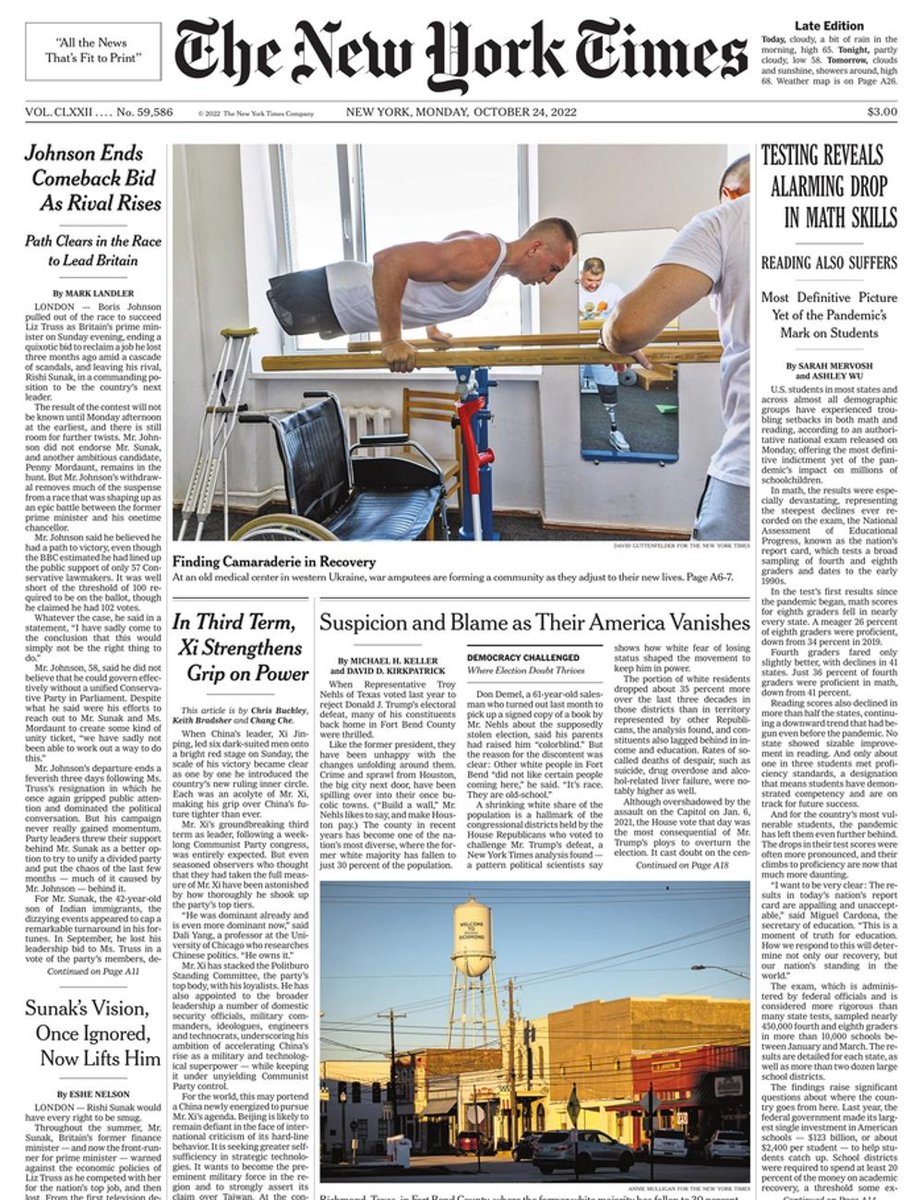 Xi Jinping has created a new ruling elite packed with loyalist officials primed to elevate his agenda of bolstering national security and of turning China into a technological great power.
Pulling out of the race to succeed Liz Truss, the former prime minister eased a path for Rishi Sunak, his former chancellor of Britain's treasury.
The results, from what is known as the nation's report card, offer the most definitive picture yet of the pandemic's devastating impact on students.