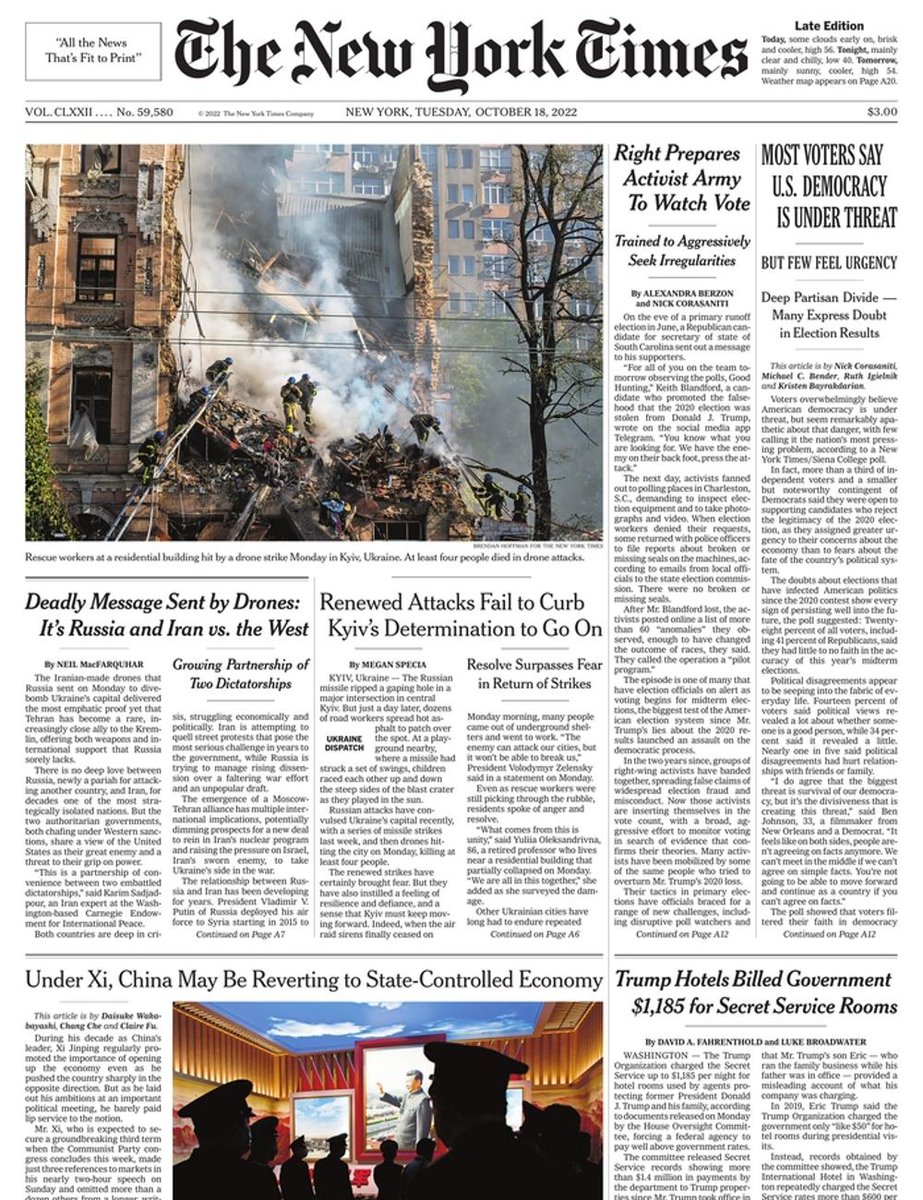 Authoritarian regimes in Moscow and Tehran have in common international isolation, domestic crisis and conflict with the West.
A New York Times/Siena College poll found that other problems have seized voters' focus — even as many do not trust this year's election results and are open to anti-democratic candidates.
Officials are prepared for aggressive challenges in midterm elections. "We're going to adjudicate every battle," Stephen K. Bannon said.