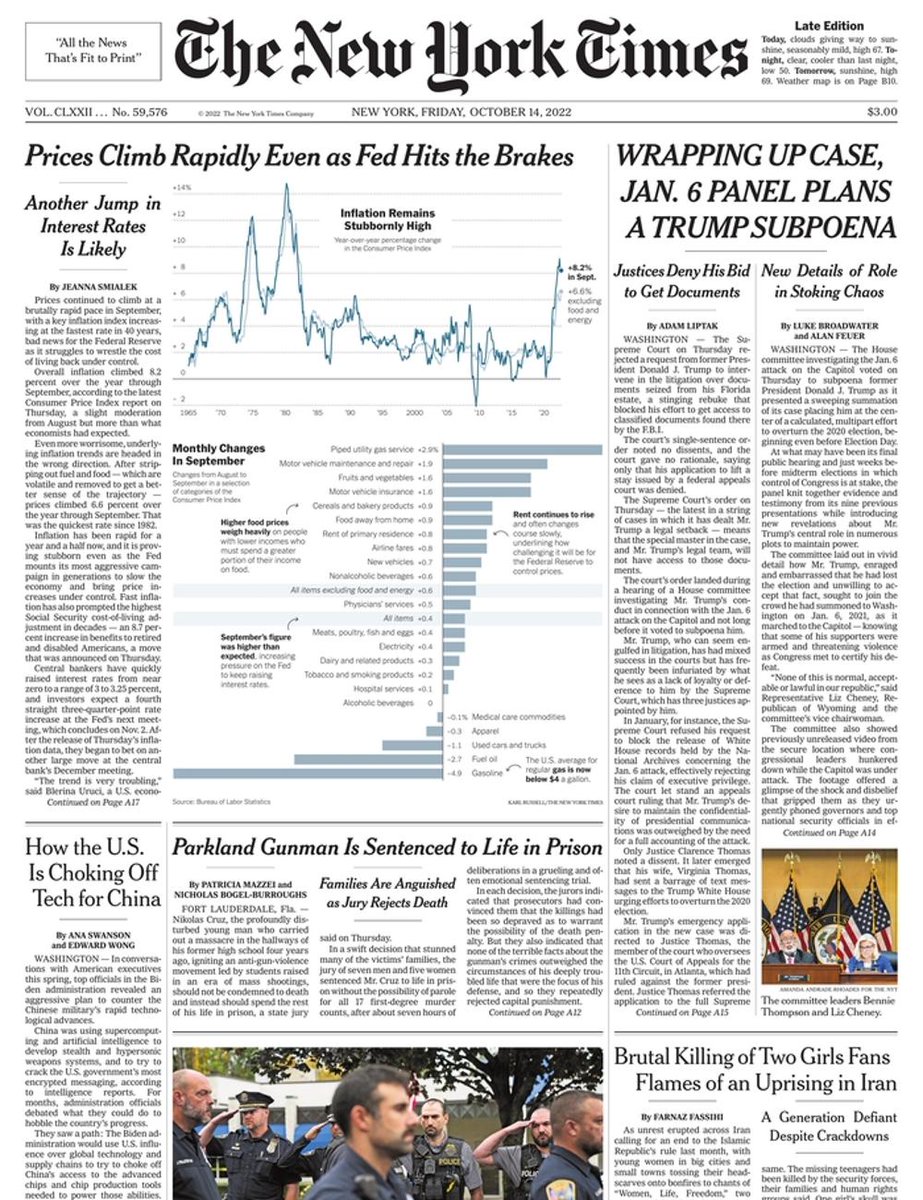 "He must be accountable," the committee's chairman said as it presented a sweeping summation of its findings. But the prospect of the former president testifying appeared unlikely.
Without any noted dissents, the court issued a one-sentence statement that amounted to a rebuke to the former president.
Inflation rose quickly in September and a key measure accelerated to the fastest pace since 1982, underlining the persistence of price increases.