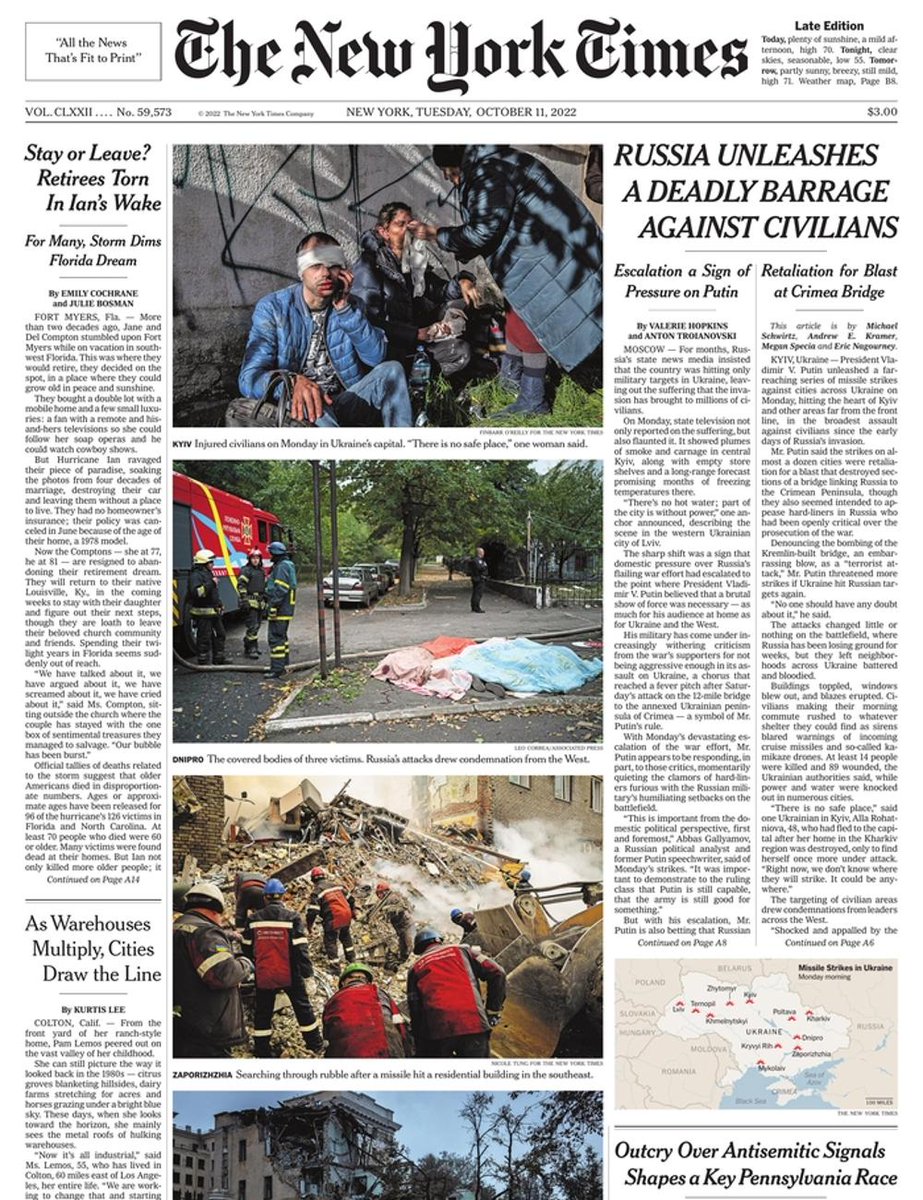 The Russian president tied the attack to a bombing of the bridge to Crimea, and vowed that more strikes would follow if Russian targets were hit again.
A sharp shift toward deadly strikes signaled that domestic pressure over Russia's flailing war effort had escalated to the point where Vladimir Putin felt a decisive show of force was necessary.
Retirees displaced by Hurricane Ian confront a wrenching situation: At their age, remaking the lives they loved so much in Florida may not be possible.