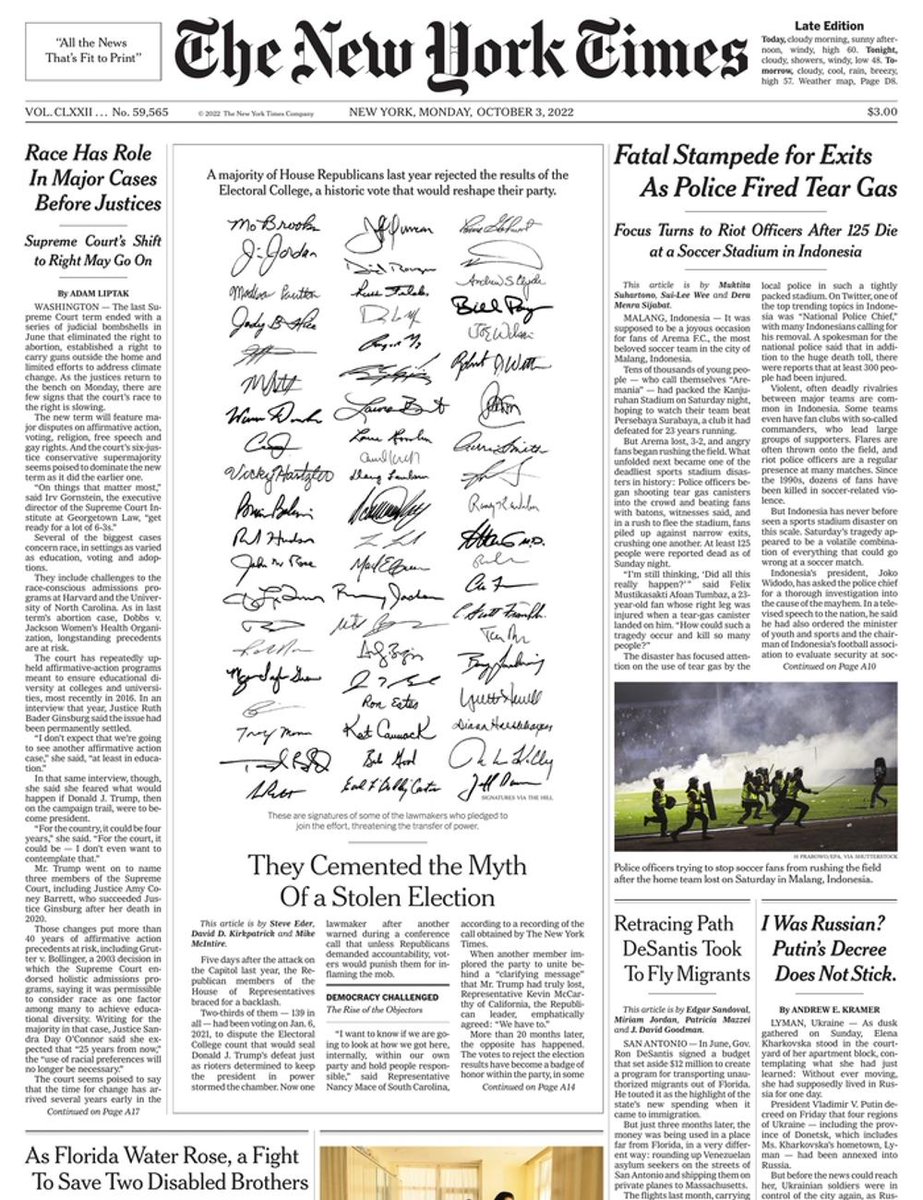 Witnesses said officers fired tear gas indiscriminately into the stands, causing a stampede that led to at least 125 deaths.
On the day the Capitol was attacked, 139 Republicans in the House voted to dispute the Electoral College count. This is how they got there.
Asylum seekers in Texas were recruited for the flights by a woman who appeared to be a former Army counterintelligence agent. "We were tricked," one migrant said.