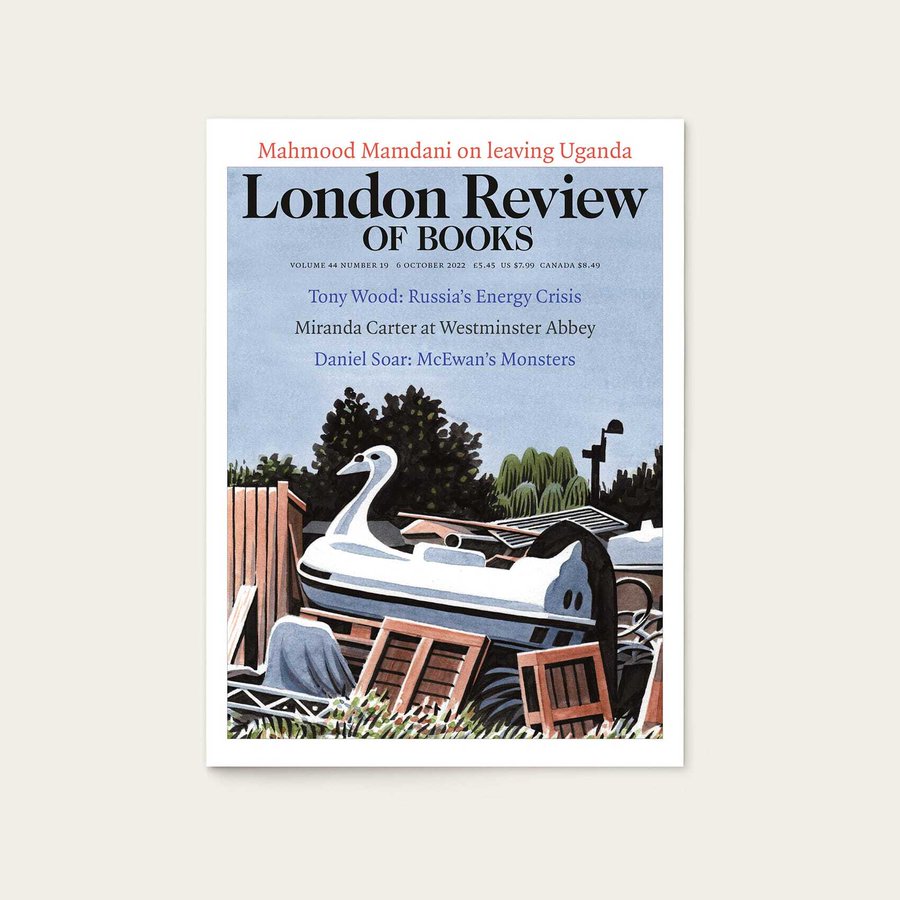 Our new issue is finally online, ft Mahmood Mandani on leaving Uganda, Tony Wood on Russia's energy crisis, @MJCarter10 at Westminster Abbey, @danielsoar on Ian McEwan, @amiasrinivasan on Andrea Dworkin, T.J. Clark on painting & poetry & a @Jon_McN cover.
Uganda's constitution of 1995 entrenched the barrier against citizenship for non-indigenous applicants, who now had to belong to an indigenous group.
The bald lesson of the abbey's memorials is that money, power and connections repeatedly trump virtue and talent.