Perhaps the most incredible thing that could be said about the B.A.T. series is that the fantastical design is actually functional, with all three examples exhibiting drag coefficient figures that would still land them in the top ten most aerodynamic cars on sale today. Their extreme forms are, in fact, functional.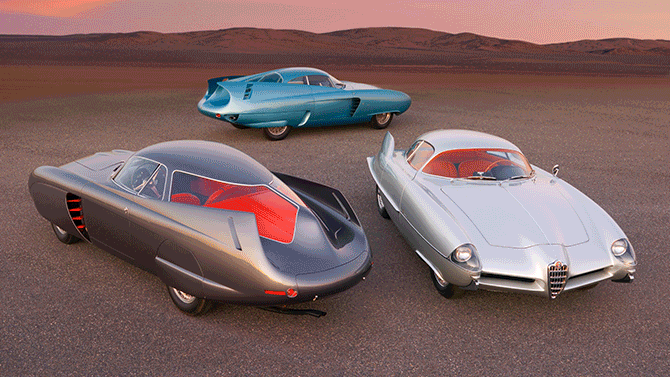 Predictably, the B.A.T. concepts made a huge splash on the international motor show circuit, leading to Scaglione's two greatest hits in terms of production figures – the NSU Sport Prinz and Alfa Romeo Giulietta Sprint. Unfortunately, the B.A.T. concepts would also mark an inflection point for Bertone and Scaglione's working relationship.
Scaglione's daughter Giovanna describes it, "Bertone was a little bothered when it happened that in a magazine article they wrote about Franco Scaglione and not Bertone… For example, in an article speaking of one of his works [Scaglione's] name was mentioned three times and the name of Bertone was mentioned only once…" Though Giovanna does not attribute her father's sudden departure from the firm to this incident alone, it was clear that Scaglione wanted to strike out on his own, so that year, he handed over the title of chief stylist to Giorgetto Giugiaro and left Bertone for good.