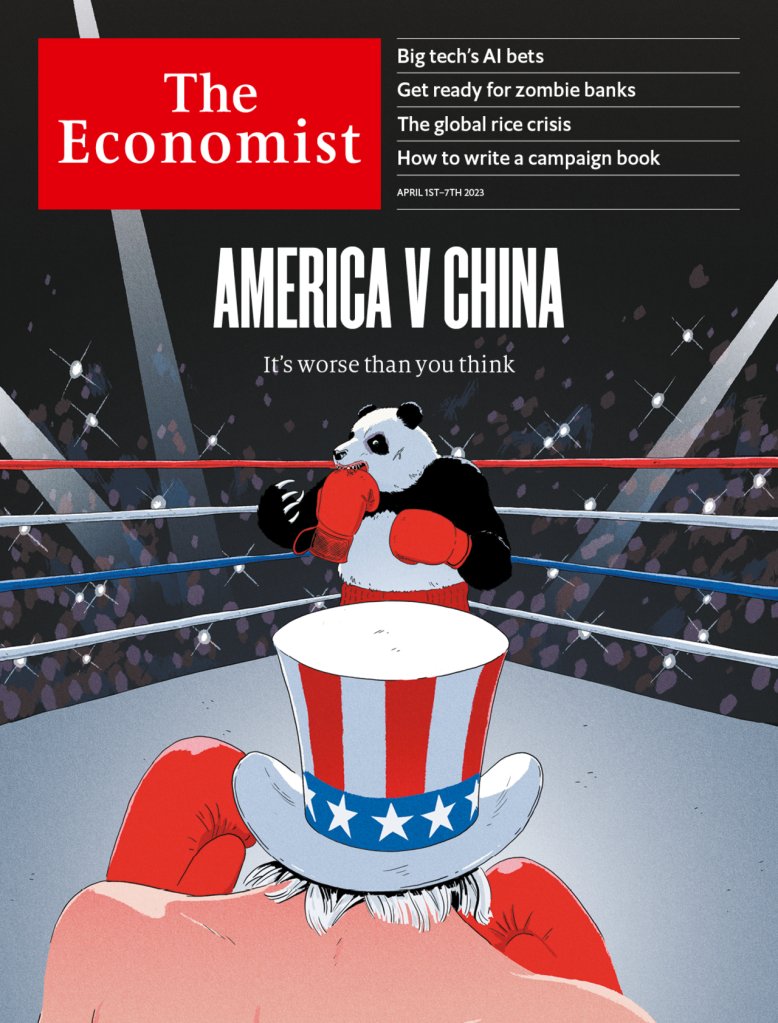 The Economist – April 1, 2023 issue:
Chinese officials rage at what they see as American bullying
You may have hoped that when China reopened and face-to-face contact resumed between politicians, diplomats and businesspeople, Sino-American tensions would ease in a flurry of dinners, summits and small talk. But the atmosphere in Beijing just now reveals that the world's most important relationship has become more embittered and hostile than ever.
The world's most important crop is fuelling climate change and diabetes
The green revolution was one of the greatest feats of human ingenuity. By promoting higher-yielding varieties of wheat and, especially, rice, plant-breeders in India, Mexico and the Philippines helped China emerge from a famine and India avoid one. From 1965 to 1995 Asia's rice yields doubled and its poverty almost halved, even as its population soared.
The government's retreat has pulled Israel back from the brink. But its people remain deeply divided
Israel's citizens have won a rare victory after marching, week after week, to defend judicial independence and the character of their democracy. On March 27th they forced their prime minister, Binyamin Netanyahu, to suspend his plan to rein in the courts. Yet, although the crisis has abated, it has not passed.