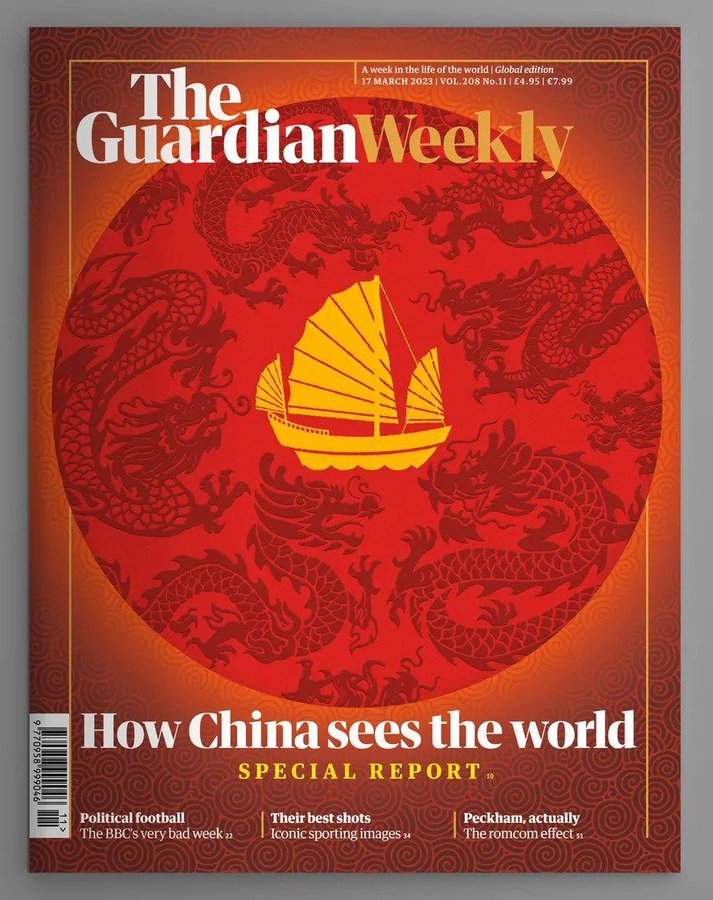 The Guardian Weekly (March 17, 2023) –
In his closing speech at China's annual parliamentary meeting on Monday, Xi Jinping, the country's most powerful leader in generations, had an ominous message for his people and for those listening beyond its borders. "After a century of struggle, our national humiliation has been erased … the Chinese nation's great revival is on an irreversible path," he warned.
The UK was gripped this week by a saga that started off about controversial government plans to deter migrants crossing the Channel in small boats, and ended with Gary Lineker, host of the BBC TV football highlights show Match of the Day, being taken off the air. We reflect on a furore that revealed much about the contradictions of modern Britain.
From the buzzer to the finish line, the finest sports photography reveals human achievement and emotion at the extremes. In a feature special this week, Simon Hattenstone talks to award-winning Guardian sports photographer Tom Jenkins about capturing the perfect picture – followed by 20 of the most iconic sports pictures ever taken and the stories behind them.