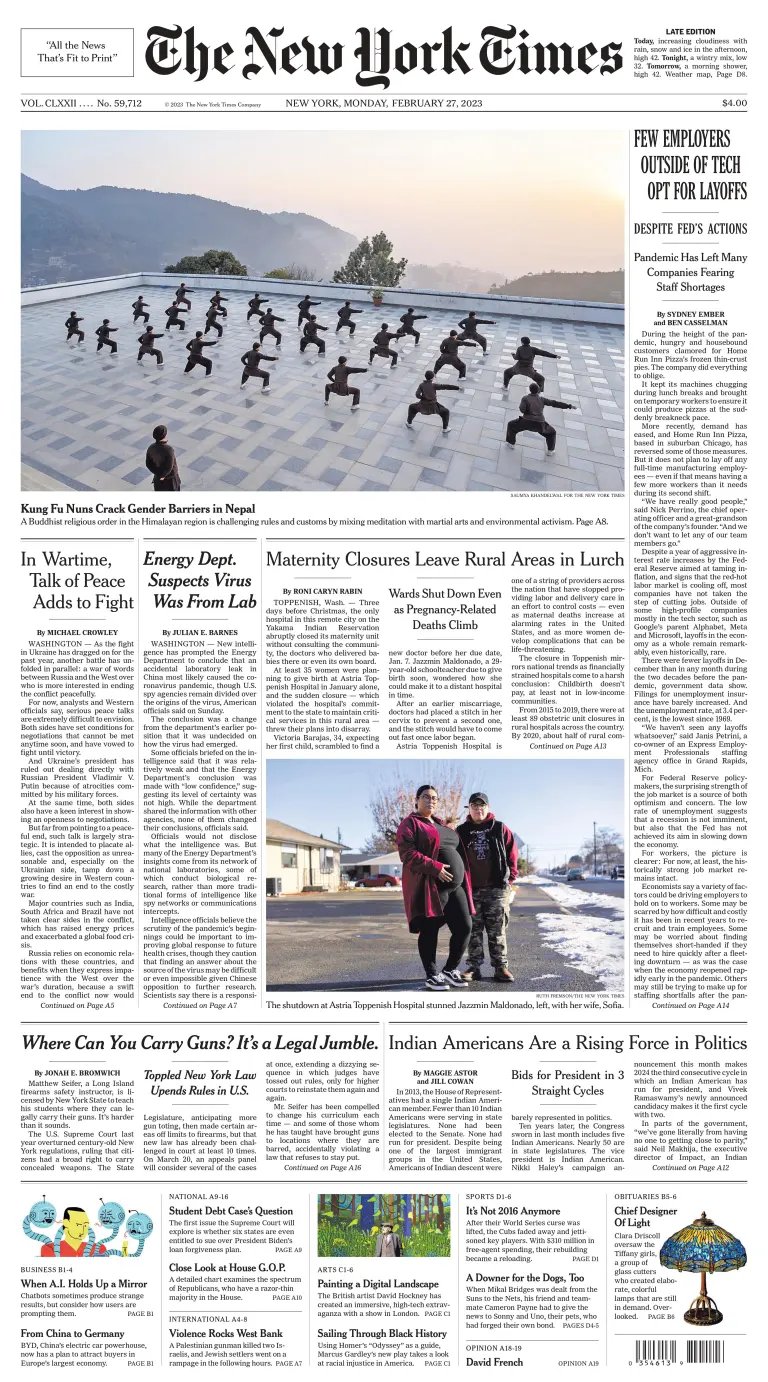 Despite interest rate increases meant to cool the labor market, companies outside the tech industry worry about having too few workers, not too many.
The conclusion, which was made with "low confidence," came as America's intelligence agencies remained divided over the origins of the coronavirus.
Citing costs, many hospitals are closing labor and delivery wards, expanding so-called maternity care deserts.
Russia and the West have argued for months about which side is more willing to negotiate, with the world as an audience.