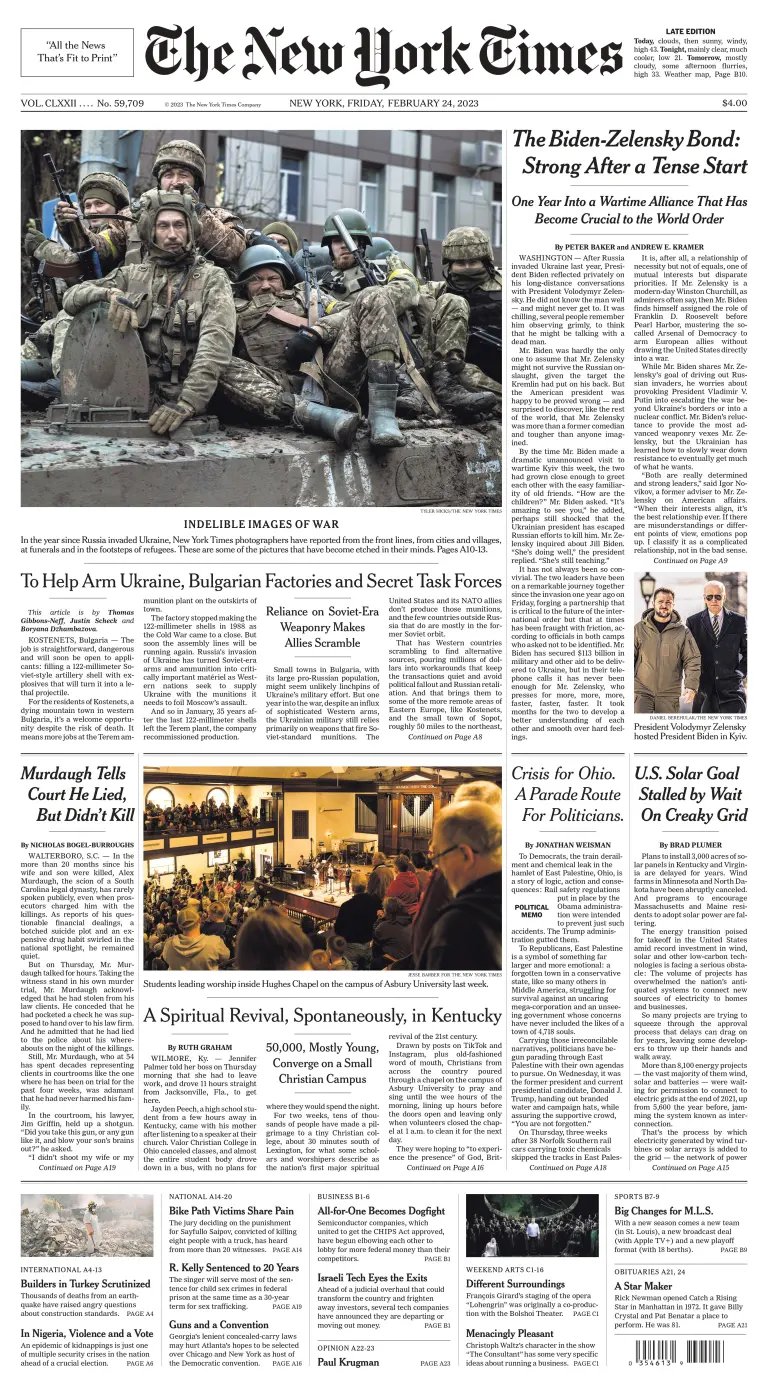 The relationship between the two leaders has become critical to the future of the international order.
Ukraine has long relied on Russian weapons for its armed forces. Now it is scrambling to get Soviet-era ammunition for those weapons, with the help of manufacturers even in rural corners of Eastern Europe.
In choosing to testify on Thursday, Mr. Murdaugh took a gamble that could determine whether he is acquitted or sent to prison for life.
Over two weeks, more than 50,000 people descended on a small campus chapel to experience the nation's first major spiritual revival in decades — one driven by Gen Z.