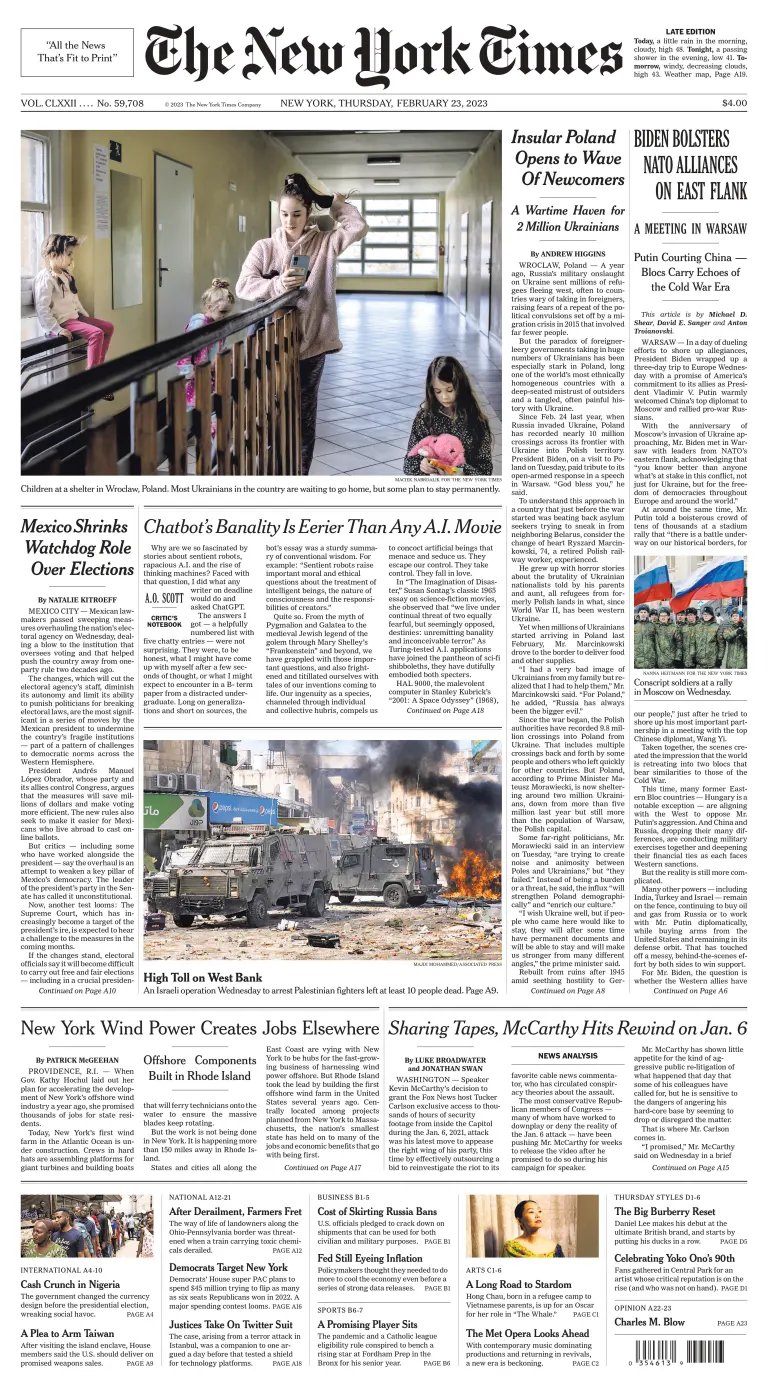 On the surface, it looked like a reversion to the Cold War era. The reality was even more complicated.
The country, once one of the world's most ethnically and culturally homogeneous, has accommodated far more refugees from neighboring Ukraine than any other nation.
The changes come ahead of a presidential election next year and are part of a pattern of challenges to democratic institutions across the Western Hemisphere.
Instead of the chilling rationality of HAL in "2001: A Space Odyssey," we get the messy awfulness of Microsoft's Sydney. Call it the banality of sentience.