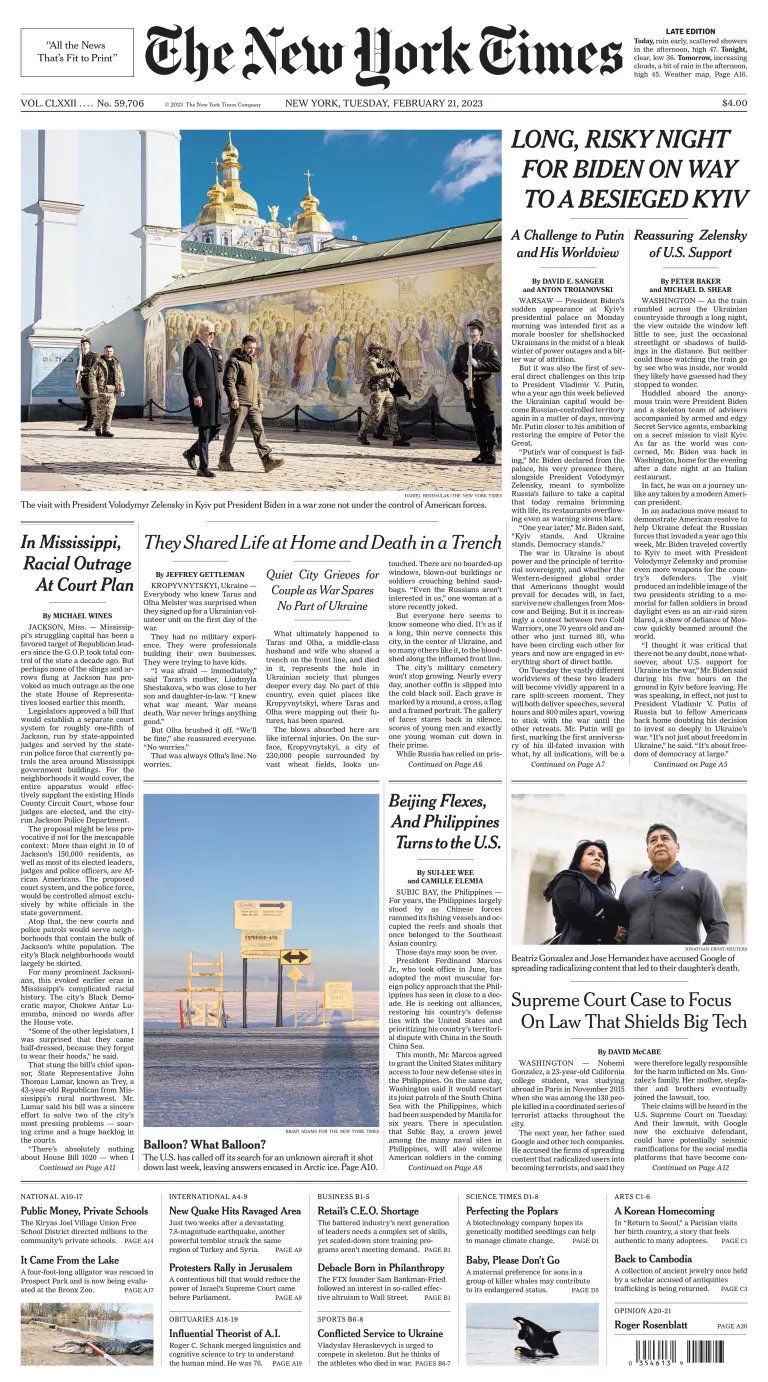 President Biden traveled covertly to the besieged Ukrainian capital of Kyiv, hoping to demonstrate American resolve to help defeat the Russian forces that invaded a year ago this week.
The vastly different world views of President Biden and President Vladimir V. Putin of Russia will become vividly apparent in a rare split-screen moment on Tuesday.
Taras and Olha Melster signed up to help the war effort. Like many other urban professionals in Ukraine, they never expected to be sent to the front line.
A plan by Republican lawmakers to set up a new court system served by a state-run police force for parts of mainly Black Jackson has become a flash point for racial and political divisions.