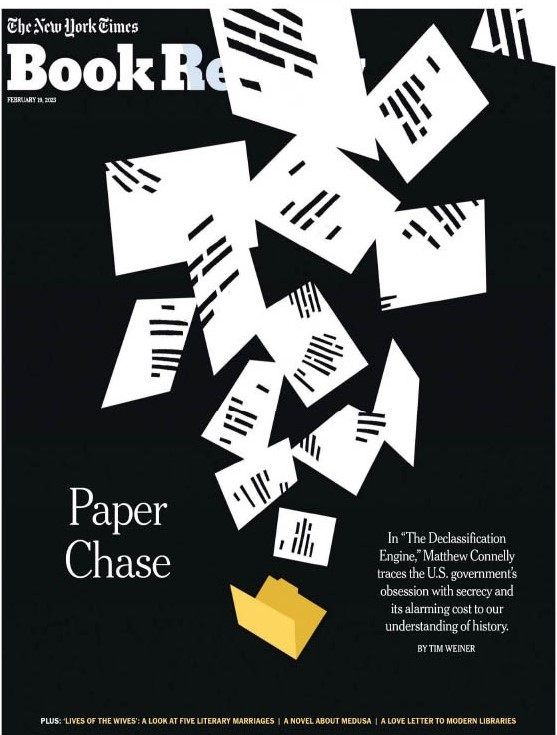 The New York Times Book Review – February 19, 2023:
In "The Declassification Engine," Matthew Connelly traces the evolution of America's obsession with secrecy and the alarming implications for our understanding of the past.
His new novel, "Every Man a King," is a hard-boiled tale of billionaires, white nationalists and a detective with a complicated past.
New books from Kevin Jared Hosein, Pilar Quintana, Nona Fernández and Patrick Modiano.