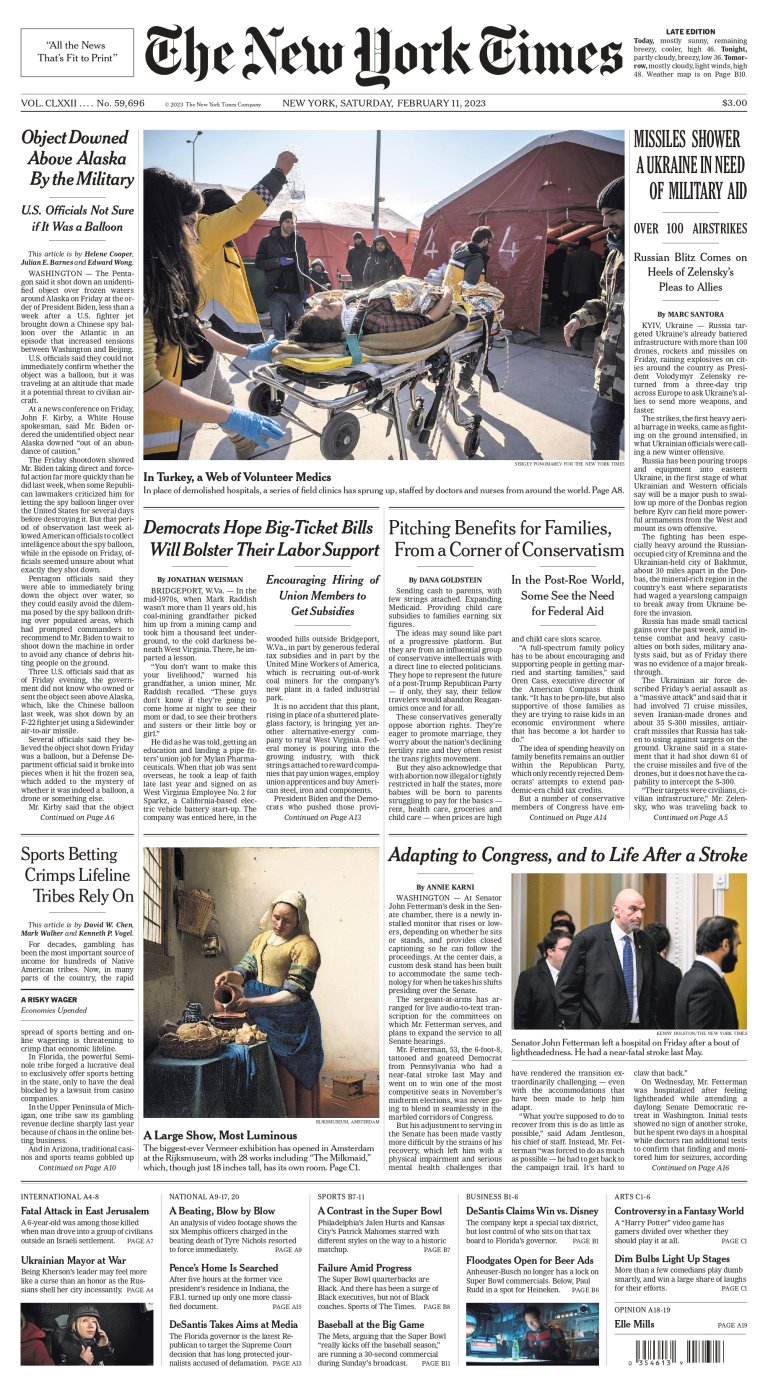 The first major aerial bombardment in weeks targeted cities across Ukraine, as President Volodymyr Zelensky returned home from a trip across Europe to press for more arms.
The incident comes less than a week after a U.S. fighter jet brought down a Chinese spy balloon over the Atlantic during a diplomatic crisis.
In places like West Virginia, money from three major laws passed by Congress is pouring into the alternative energy industry and other projects. "I think it's a renaissance for the labor movement," said one union official.
The first-term Democrat, who was released Friday after two days in the hospital, is coping with the lasting effects of a near-fatal stroke last year, and Congress is adapting to accommodate him.