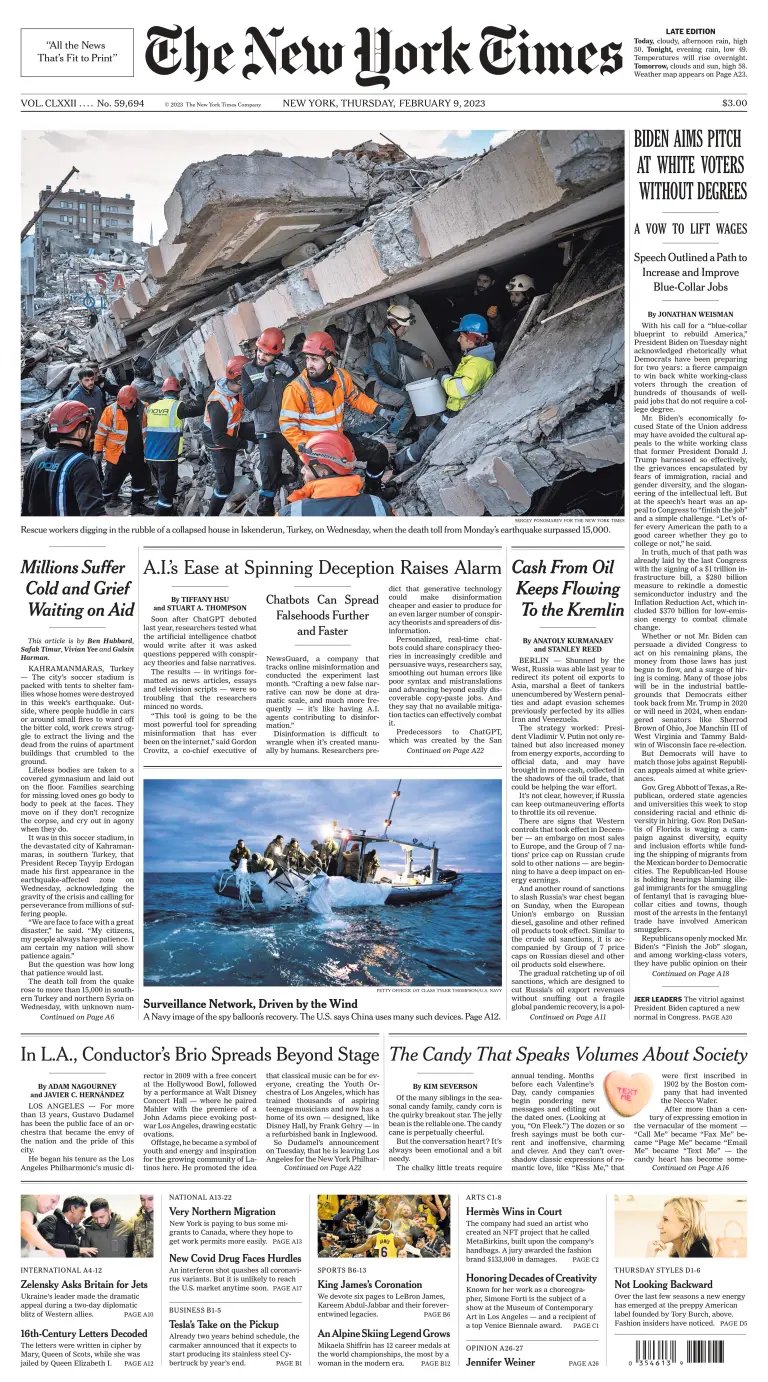 In his State of the Union address, the president signaled the opening of a yearslong push to persuade white working-class voters to return to the Democratic fold. Winning them over on cultural issues may be more difficult.
With thousands dead and many more left homeless in Turkey and Syria, people struggling to unearth victims, bury the dead and provide for millions of survivors are pleading for more aid.
Researchers used ChatGPT to produce clean, convincing text that repeated conspiracy theories and misleading narratives.
Restrictions on Russia's oil trade are raising the stakes in a protracted economic standoff that is reshaping the global energy market.