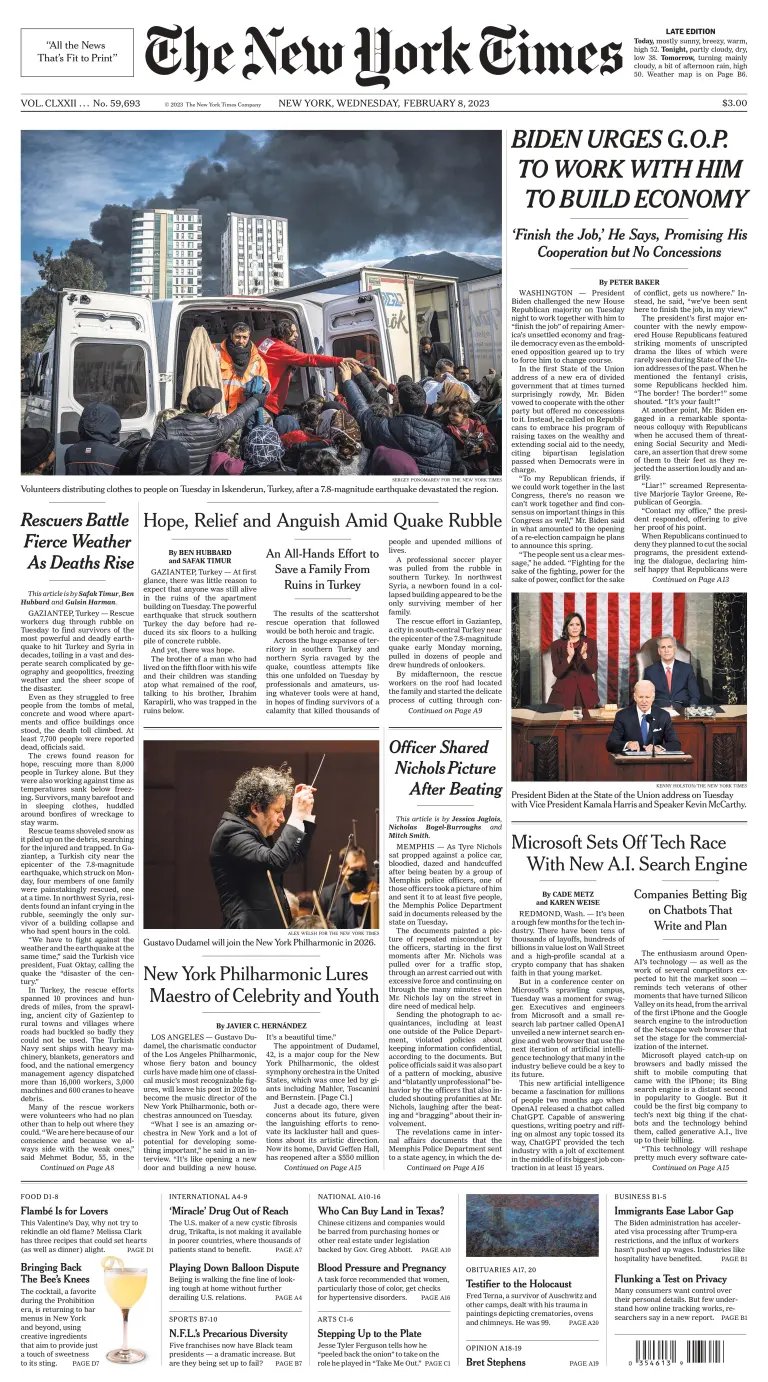 President Biden was heckled during the State of the Union address when he spoke about fentanyl and when he accused Republicans of threatening Social Security and Medicare.
Shoveling snow and rubble, emergency crews worked across hundreds of miles in Turkey and Syria to save people in the aftermath of the most powerful quake in the region in decades.
In the hard-hit Turkish city of Gaziantep, a collapsed apartment building spared few of its residents. But one man heard his brother's voice from beneath the debris.
Dudamel, a charismatic 42-year-old conductor, will take up the Philharmonic's podium in 2026, in a major coup for the orchestra.