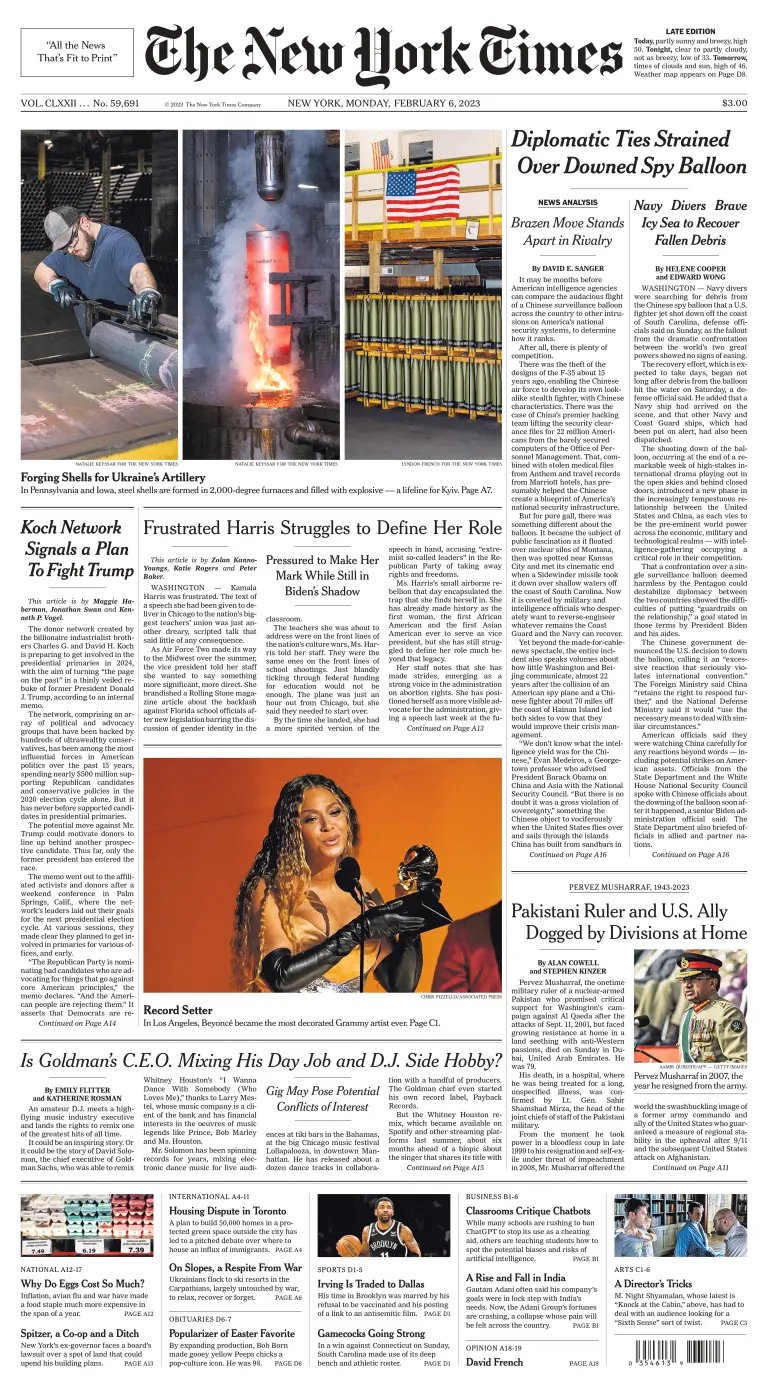 There is nothing new about superpowers spying on one another, even from balloons. But for pure gall, there was something different this time.
The effort off the coast of South Carolina is expected to take days, and Navy and Coast Guard ships have been sent to the scene. U.S. officials are watching for retaliation from China.
The move by the alliance of conservative donors could provide an enormous boost to a Republican alternative to the former president.
Ms. Harris is struggling to carve out a lane for herself in what may be one of the most consequential periods in the vice presidency.