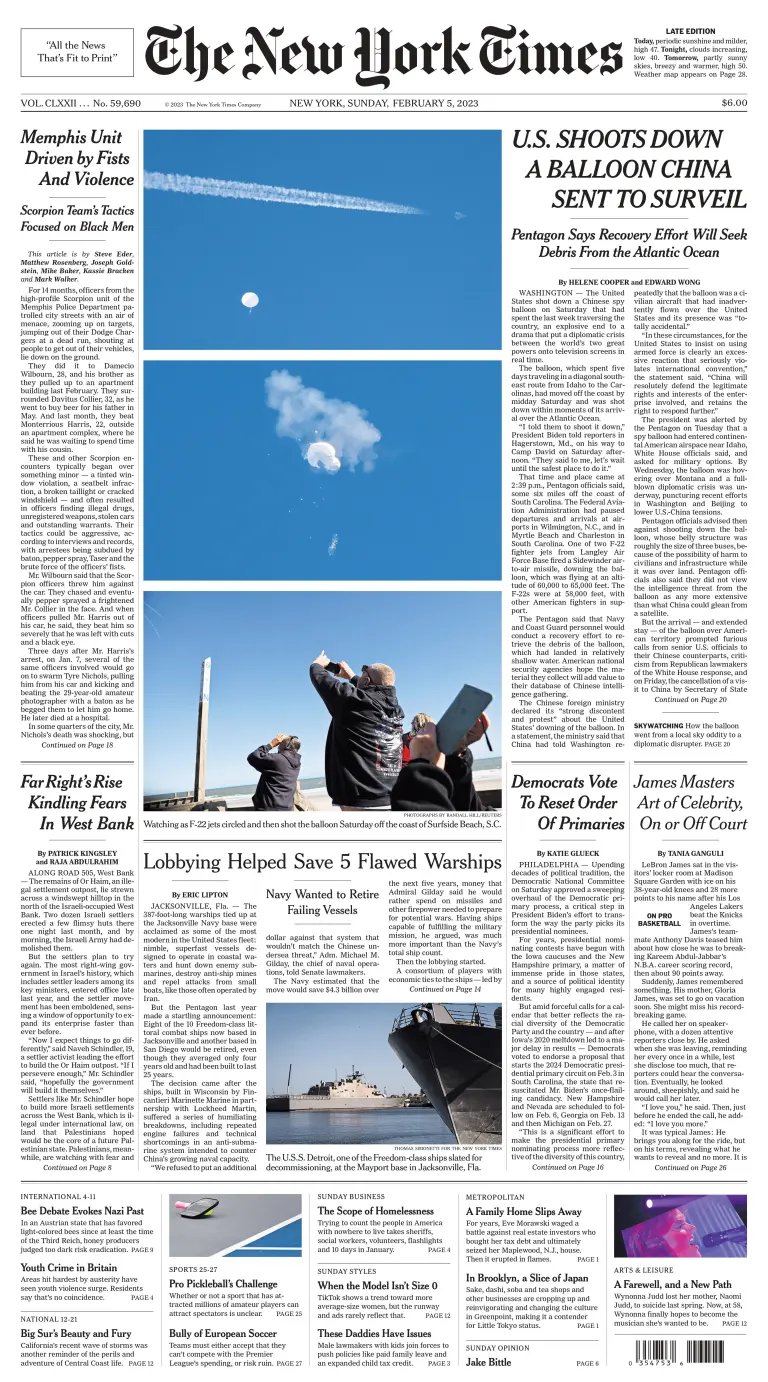 The balloon, spotted earlier this week over the western United States, was brought down when an F-22 fighter jet fired an air-to-air missile at it off the coast of South Carolina.
Residents say the street crime unit was an intimidating and sometimes violent presence in the city. Five Scorpion officers are charged with murdering Tyre Nichols during an arrest.
After a surge in violence, there are fears of a wider escalation in the occupied West Bank. Israeli settlers see an opportunity, and Palestinians fear what's next.
The proposal radically reshapes the way the party picks its presidential nominees, putting more racially diverse states at the front of the line.