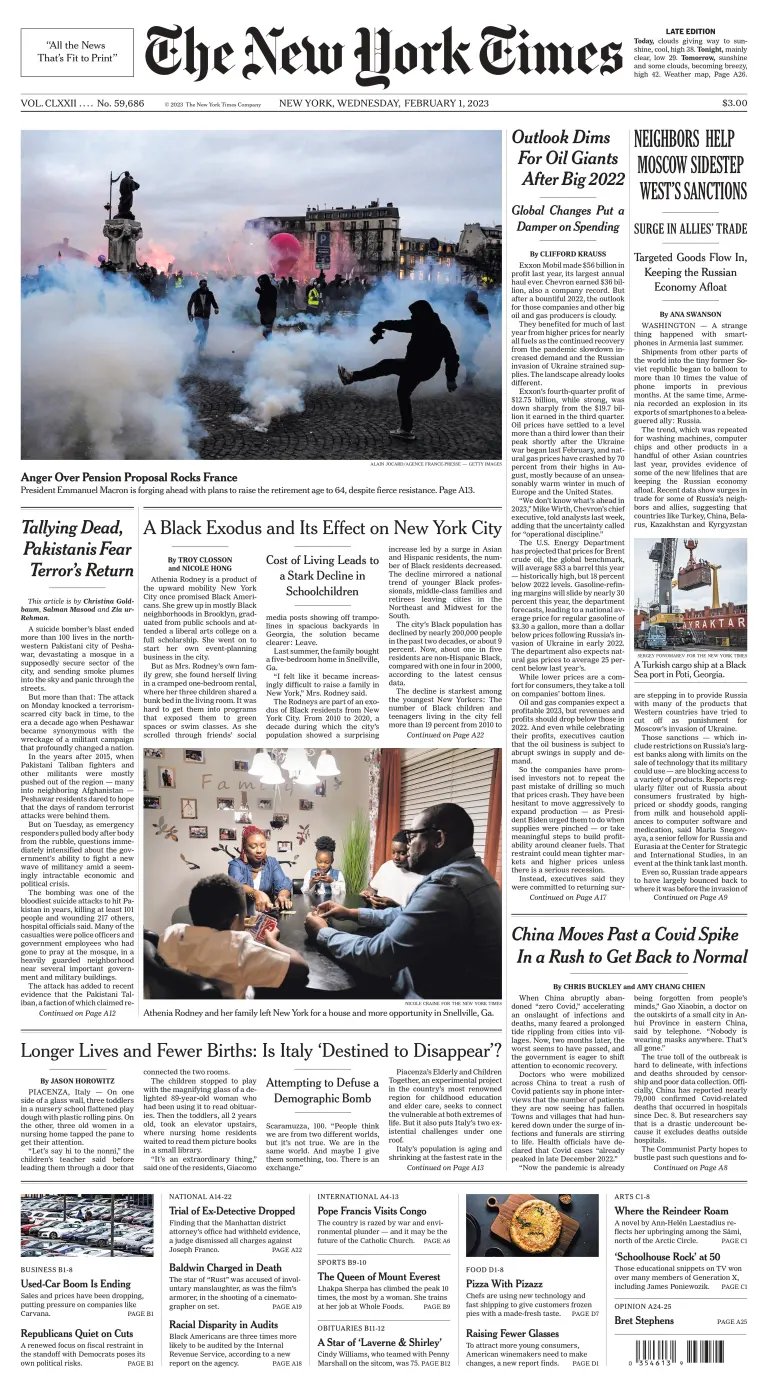 A surge in trade by Russia's neighbors and allies hints at one reason its economy remains so resilient after sweeping sanctions.
A proposal by Gov. Ron DeSantis of Florida to overhaul higher education would mandate courses in Western civilization, eliminate diversity programs and reduce the protections of tenure.
Black children in particular are disappearing from the city, and many families point to one reason: Raising children here has become too expensive.
The attack raised fears of a new wave of militancy from the Pakistani Taliban and sparked a heated debate over the government's ability to meet that threat amid an economic and political crisis.