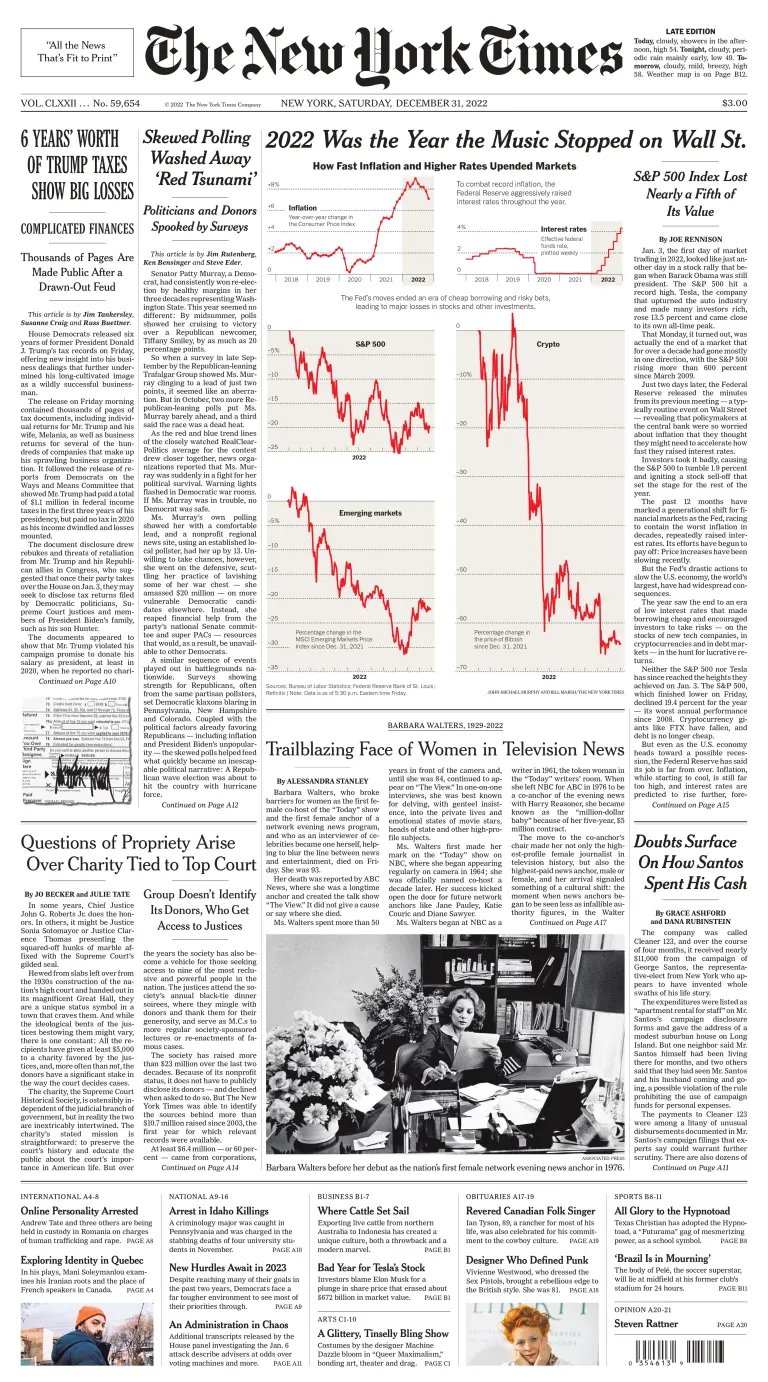 How fast inflation and high interest rates upended markets across the globe.
The release of former President Donald J. Trump's private tax documents by the House Ways and Means Committee shows heavy losses from his own ventures as he continued to cash in on inherited assets.
The errant surveys spooked some candidates into spending more money than necessary, and diverted help from others who otherwise had a fighting chance of winning.
She broke barriers for women as a co-host of the "Today" show, a network evening news anchor and a creator of "The View," all while gaining her own kind of celebrity.