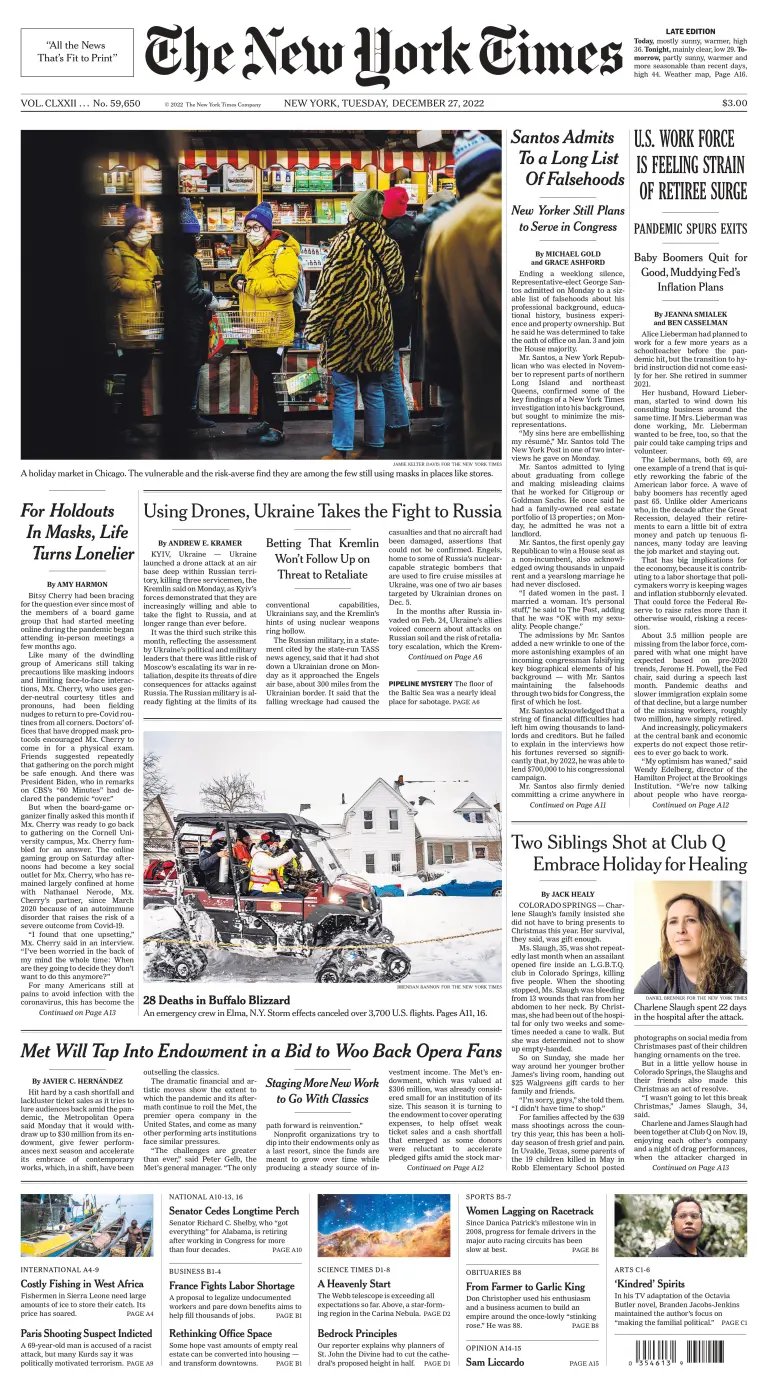 Workers are in short supply three years into the pandemic job market rebound, and officials increasingly think they aren't coming back.
Russia said falling wreckage from a Ukrainian drone had killed three servicemen at the base, some 300 miles from Ukraine, which would be the third such long-range attack this month.
The congressman-elect confirmed The New York Times's findings that he had not graduated from college or worked at two major Wall Street firms, as he had claimed.
What it's like to wear masks for Covid when most others have long since moved on.