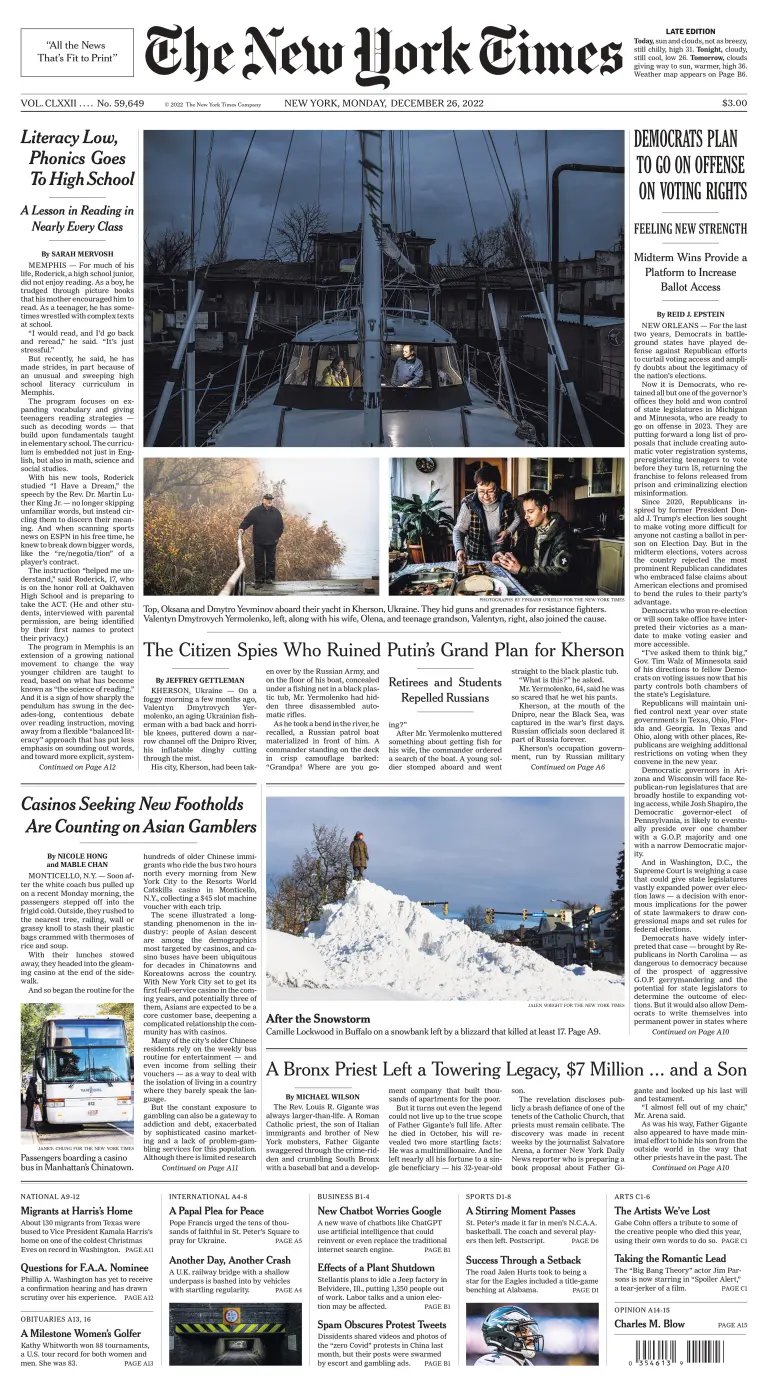 After retaining most of the governor's offices they hold and capturing the legislatures in Michigan and Minnesota, Democrats are putting forward a long list of proposals to expand voting access.
Literacy lessons are embedded in every academic class. Even in biology.
A partisan cell in Kherson spied on, undermined and even hunted down Russian soldiers. Now that Vladimir V. Putin's forces are gone, people feel free to talk — and to brag a little.
The industry's efforts to lure Asian customers will be a significant factor looming over the upcoming application process for new casino licenses in New York.