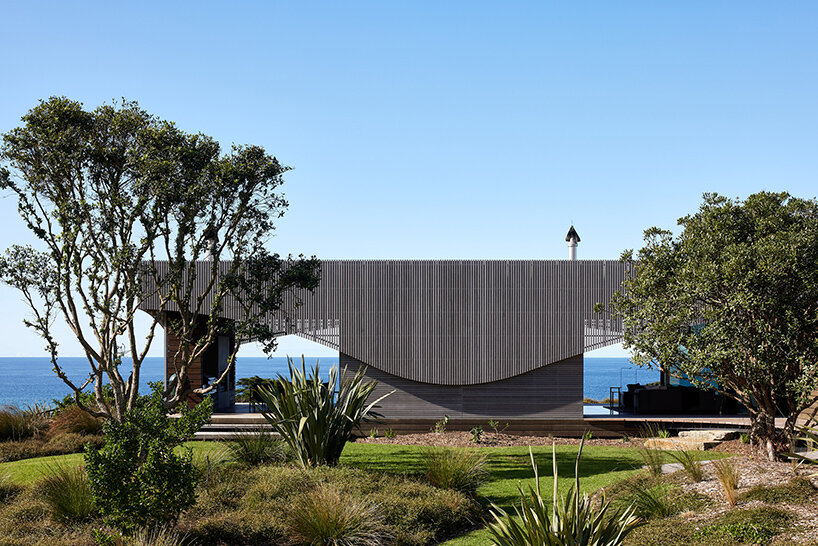 Auckland-based studio Herbst Architects takes to an expansive dunescape along the eastern coast of New Zealand to construct its Dune House.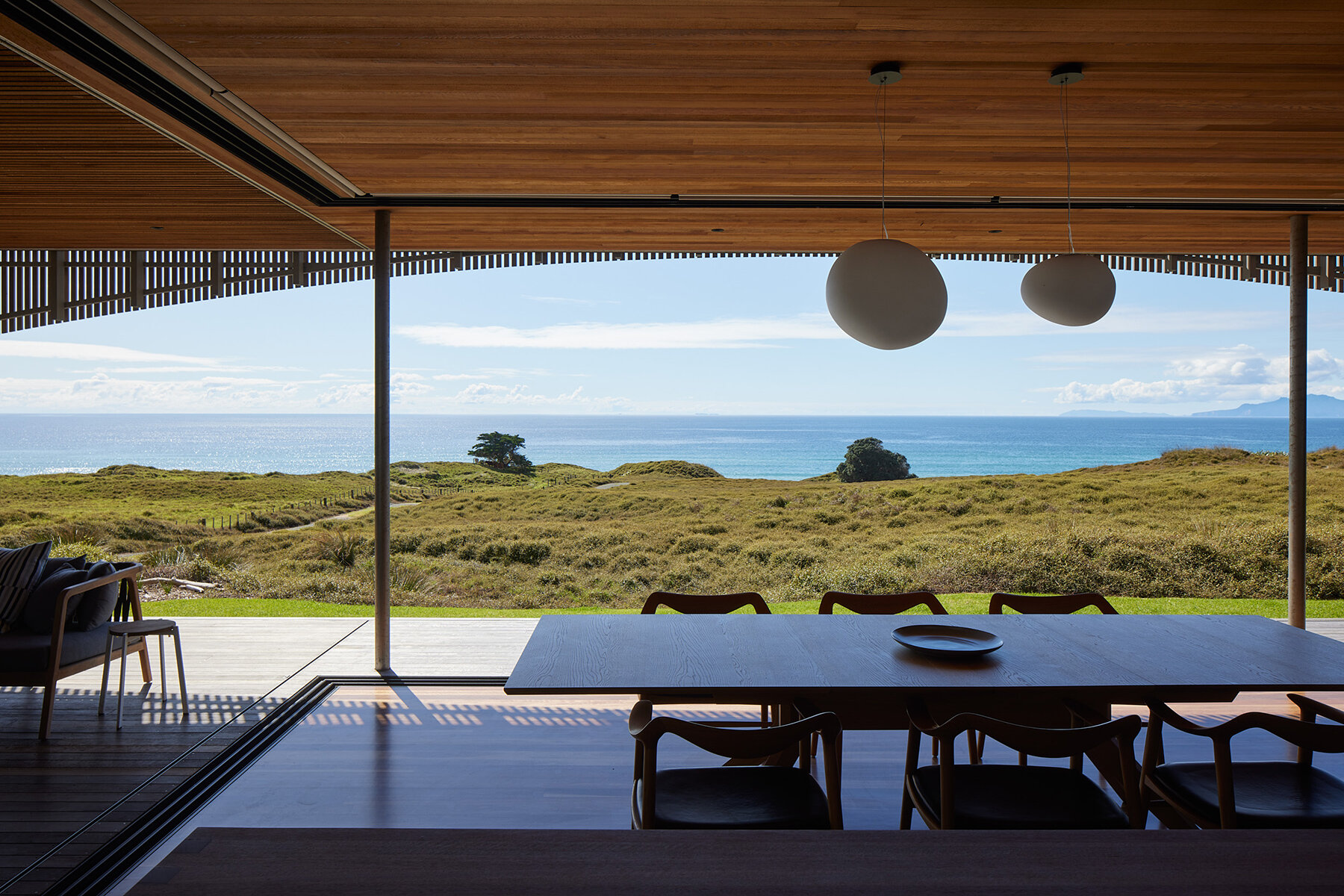 The dwelling is designed in celebration of its undulating site, which is covered with a native flowering plant known as Muehlenbeckia to create a lush, green landscape rolling downward to the beach.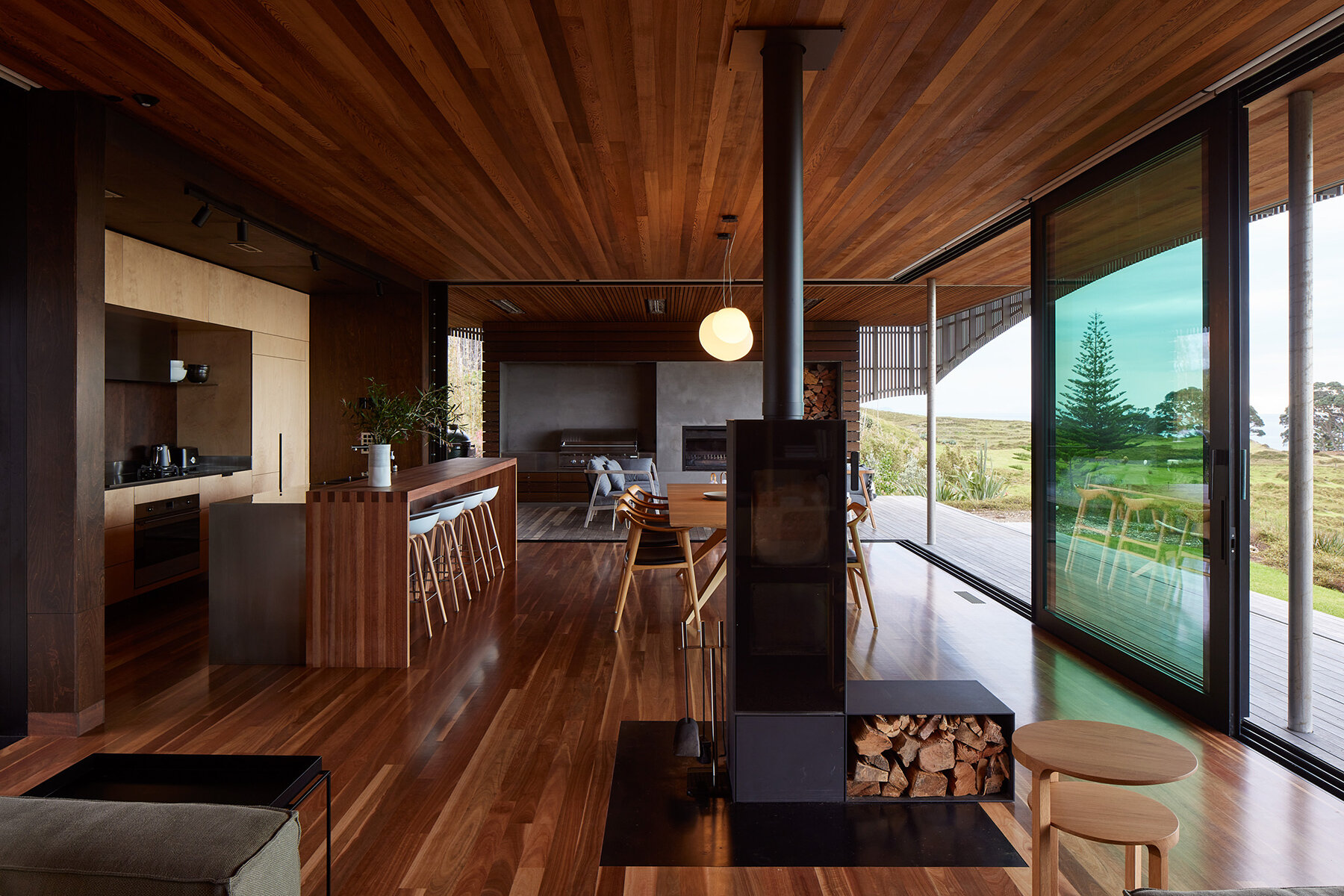 The project comprises a main house with two bedrooms and two smaller 'sleepout' structures, following the needs of the client, while it is perched two hundred meters from the high-water mark — following local regulations. Thus, the home is safe from flooding and enjoys sweeping views of the sparkling horizon.