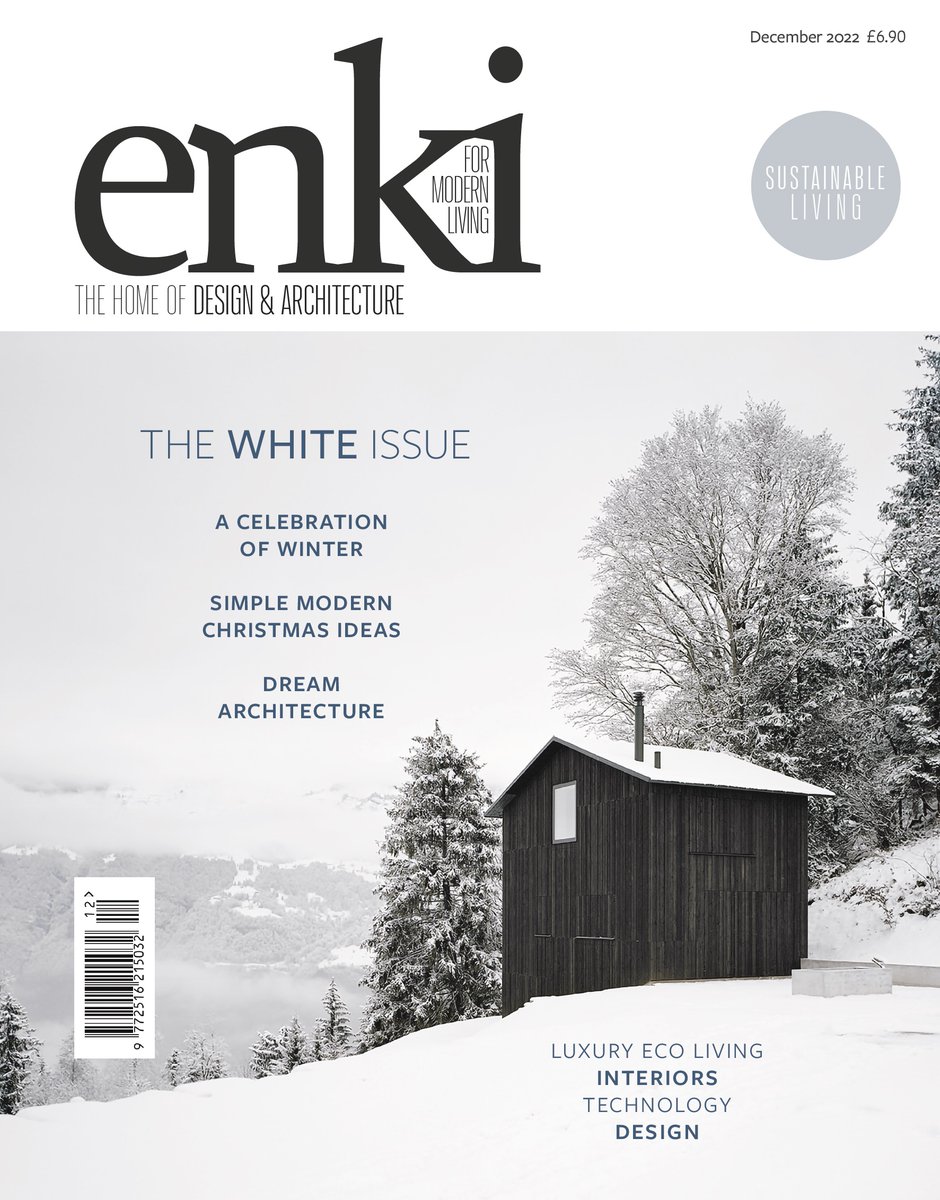 enki magazine – December 2022 Issue:
Situated within the Surrey Green Belt in Hampshire, the sustainable three-bedroom house responds to its surrounding natural environment and creates minimal visual impact. Aggregate foundations, locally sourced flint, and a CLT timber structure shape the contemporary design, blending it harmoniously into its picturesque setting, and also proving that it's possible to recycle, re-source, and reduce impact in construction. 
Japanese designer Yuma Kano has creatively worked with forest debris to create ForestBank, a new type of wood that looks to minimise waste.
This pioneering material design makes use of debris from the forest floor that would normally be considered worthless for furniture construction. Formed out of small trees, foliage, bark, seeds, and soil, ForestBank seeks to determine the full value of our local woodlands and in turn it creates an artistic and aesthetically pleasing material out of unutilised debris.