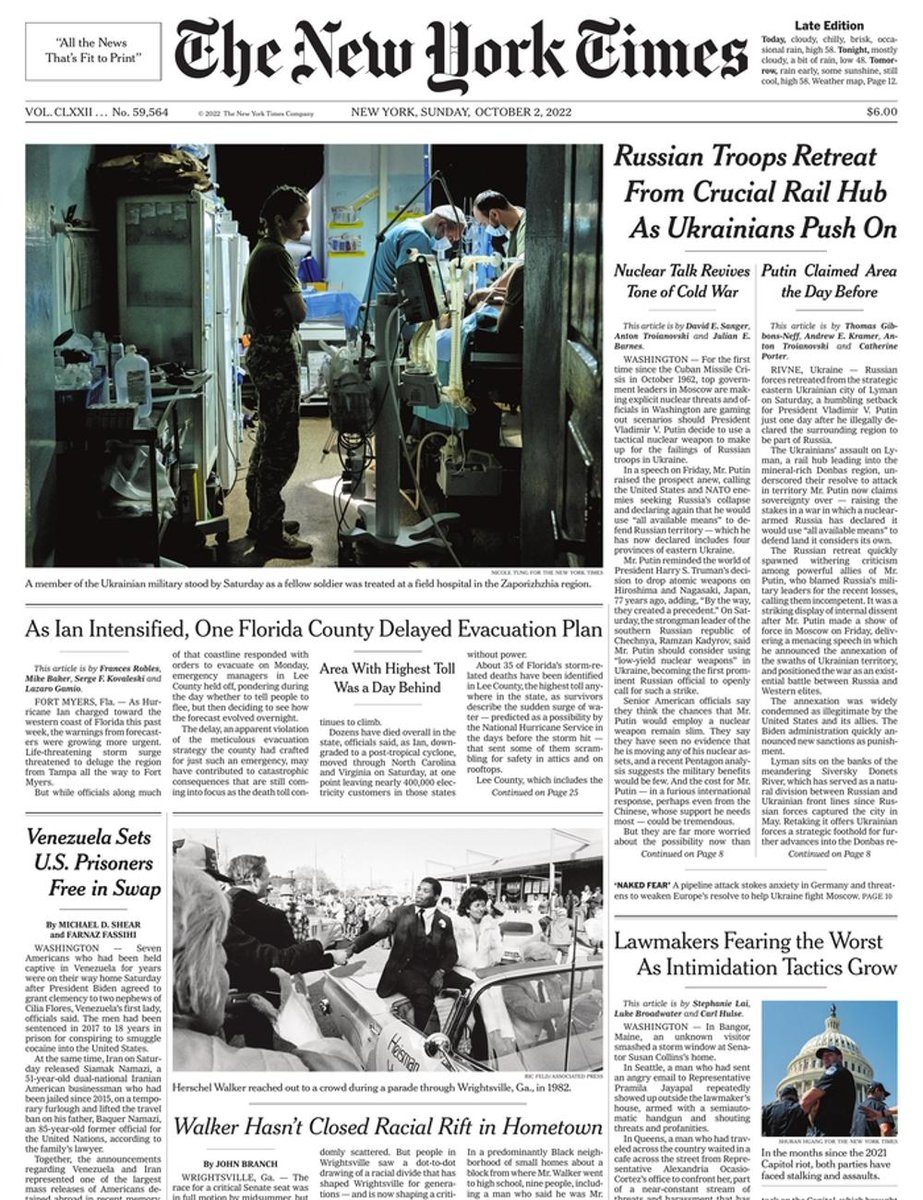 Russia's withdrawal from the city comes one day after Moscow illegally annexed the surrounding region.
In a gathering Cold War atmosphere, American officials are gaming out responses should Russia resort to battlefield nuclear weapons.
Violent political speech has increasingly crossed into the realm of in-person confrontation for members of Congress in both parties, raising the prospect of a disastrous event.