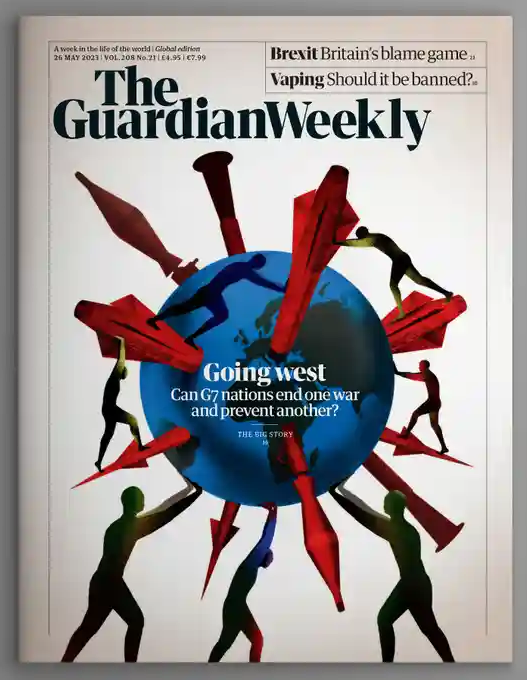 The Guardian Weekly (May 26, 2023) – Volodymyr Zelenskiy's surprise turn at last weekend's G7 meeting in Hiroshima was the climax of a round of shuttle diplomacy in which the Ukrainian president secured yet more funds and equipment from western nations.
Patrick Wintour ponders the complex wider issues at stake for western leaders who realise that more constructive relations with the global south could also be the key to containing an increasingly belligerent China.
E-cigarettes have been seen as useful and less health-damaging devices for weaning smokers off tobacco. But there are growing international fears at the rise of disposable e-cigarettes, which are fuelling a boom in vaping among children. Michael Safi looks at how different countries are responding, from sales curbs to outright bans.