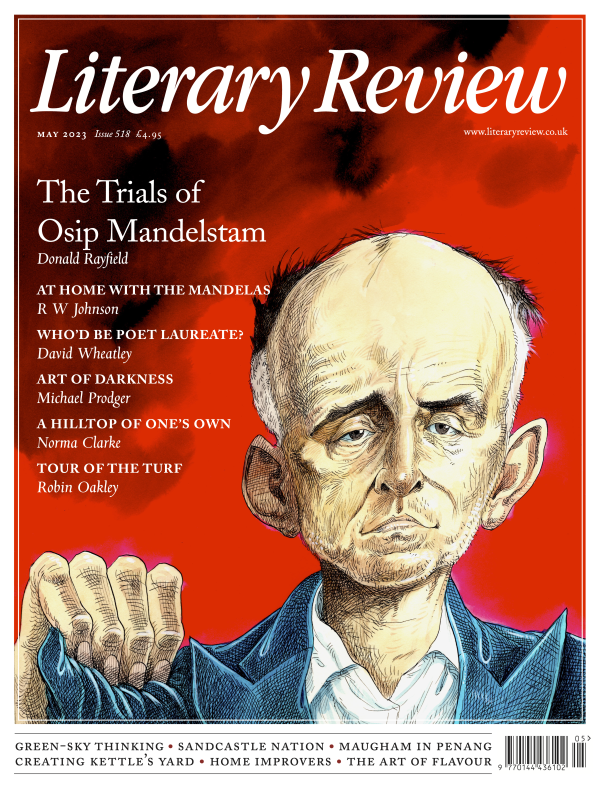 Literary Review – May 2023 issue: Donald Rayfield surveys the life and work of the Russian poet Osip Mandelstam and R W Johnson reviews the Mandela's…
'Osip Mandelstam: A Biography' By Ralph Dutli
When in 1960 I first came across Osip Mandelstam's poetry, nobody in the USSR had enjoyed access to his work since the early 1930s and few even knew of his existence, let alone of his death, as he had predicted, in Stalin's Gulag. His books had been removed from libraries and bookshops.
'Winnie and Nelson: Portrait of a Marriage' By Jonny Steinberg
Under apartheid, aspiring South African writers frequently marketed themselves to the world as committed and heroic anti-apartheid activists. The enormous success of Alan Paton's Cry, the Beloved Country (fifteen million copies sold and counting) showed the way, though Paton was the real McCoy, a committed liberal who suffered for his beliefs.