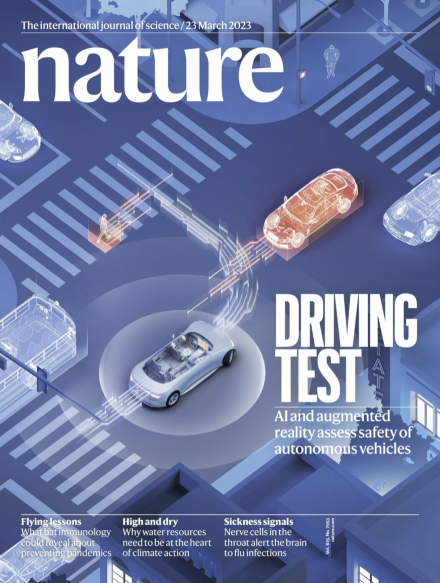 nature Magazine – March 23, 2023 issue: One of the main hurdles to putting autonomous cars on the road is how to ensure the reliability of the artificial intelligence that replaces the human driver. Evaluating the safety of an AI driver to the level of a human in a naturalistic environment would require testing across hundreds of millions of miles — something that is clearly impractical.
The biggest phytoplankton bloom ever recorded in the South Pacific Ocean was triggered by a small but lingering storm.
A body classified as an exoplanet has been shown to nurture thermonuclear fusion of heavy hydrogen — a trait of objects called brown dwarfs.
Fruit fly 'connectome' will help researchers to study how the brain works, and could further understanding of neurological diseases.