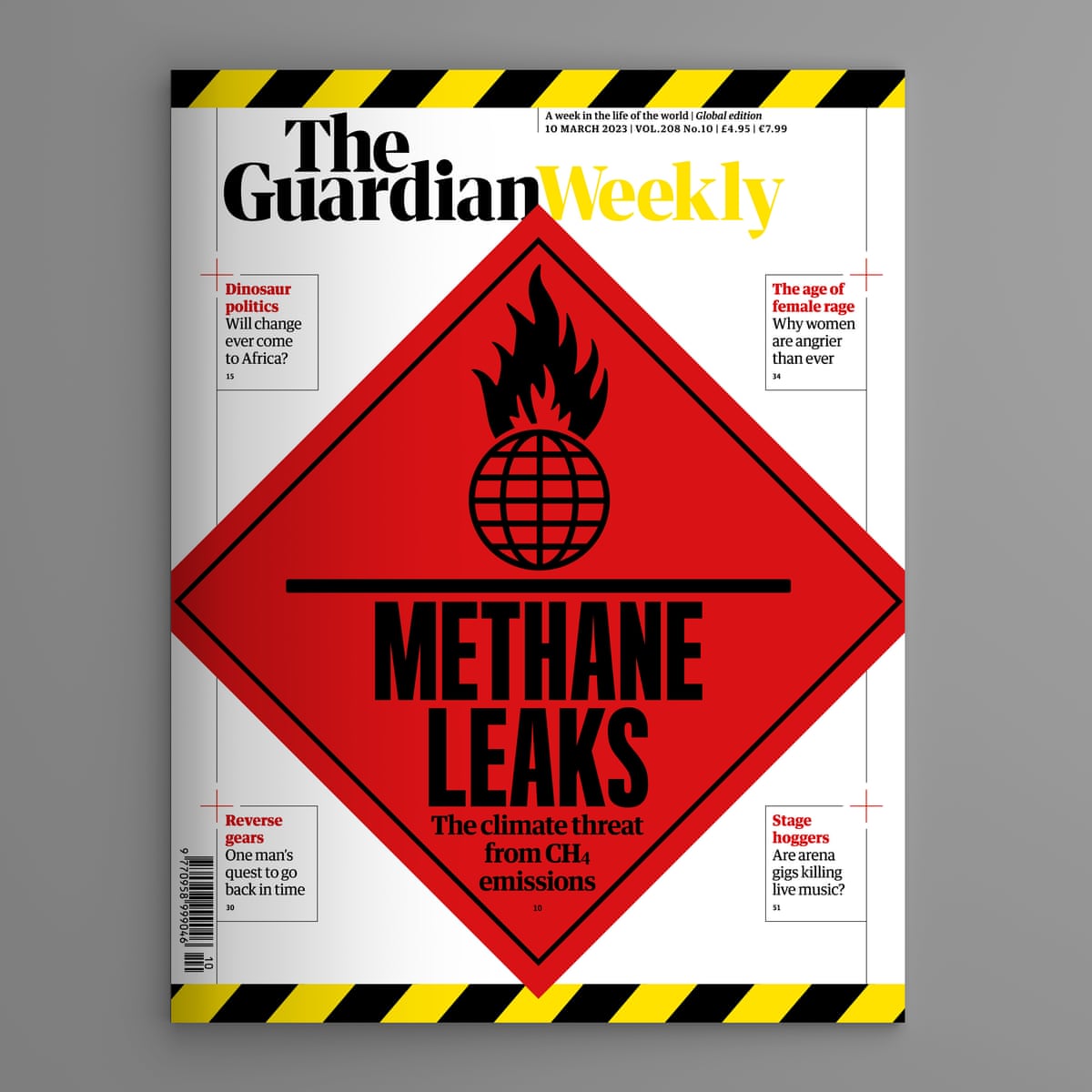 The Guardian Weekly (March 10, 2023) –
It's no secret that methane is one of the most potent greenhouse gases, with scientists attributing 25% of global heating to its atmospheric release. A new Guardian analysis by environment editor Damian Carrington lays bare the extent of the problem, identifying more than 1,000 of the world's worst emitters.
But methane is also a double-edged sword: while it traps 80 times more heat than carbon dioxide, it fades from the atmosphere in about a decade, far faster than the century or more taken by CO2, which is why urgent action to tackle leaks would be so effective in the push to limit global heating. Find out more in Damian's Big Story report for us this week.