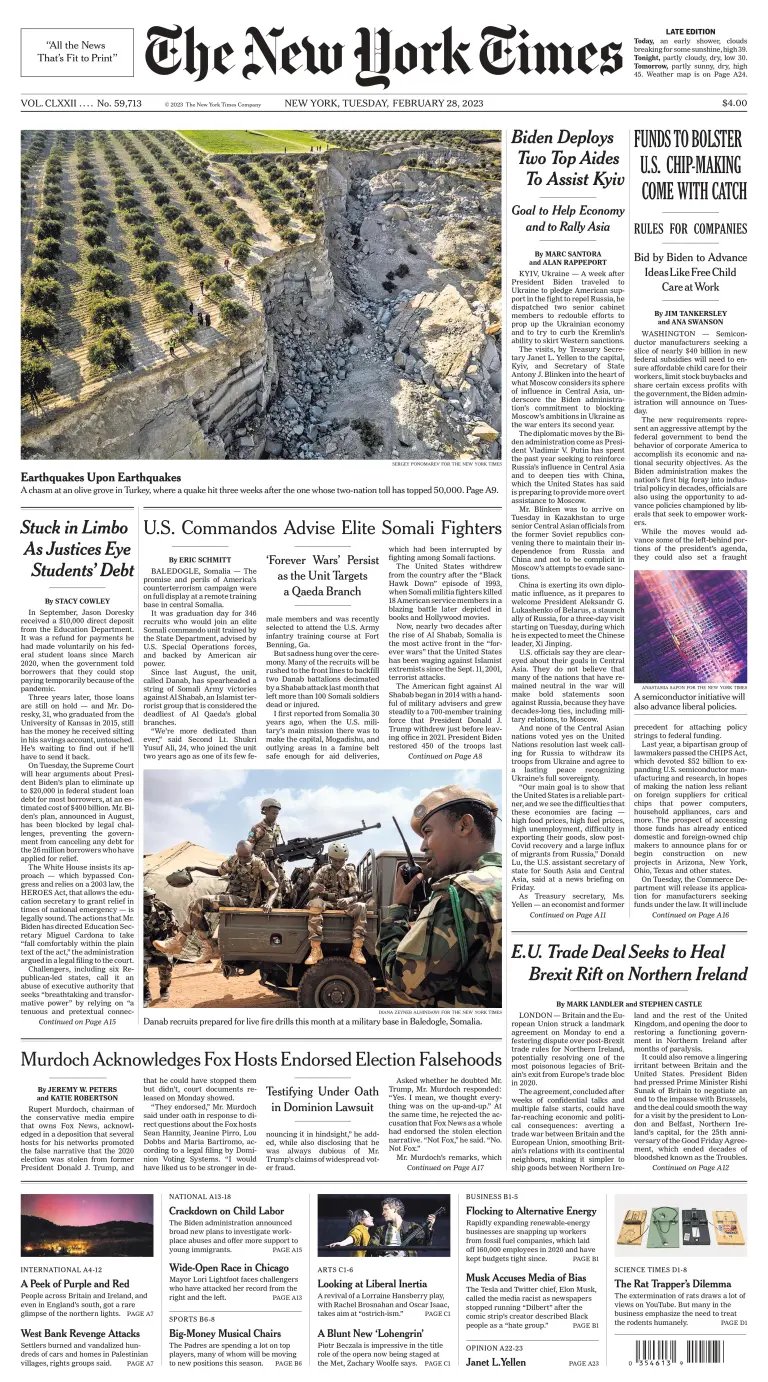 In return for vast subsidies, the Biden administration is asking the chip industry to make promises about its workers and finances.
Treasury Secretary Janet Yellen traveled to Kyiv the day before Secretary of State Antony Blinken was to visit Central Asia in a show of American solidarity with Ukraine in its battle with Russia.
A campaign in the Horn of Africa is now the most active element in the "forever wars" the United States has waged since the Sept. 11, 2001, attacks.
Justices will hear arguments Tuesday on President Biden's plan to forgive an estimated $400 billion in debt. Conservative states have called it an abuse of his authority.