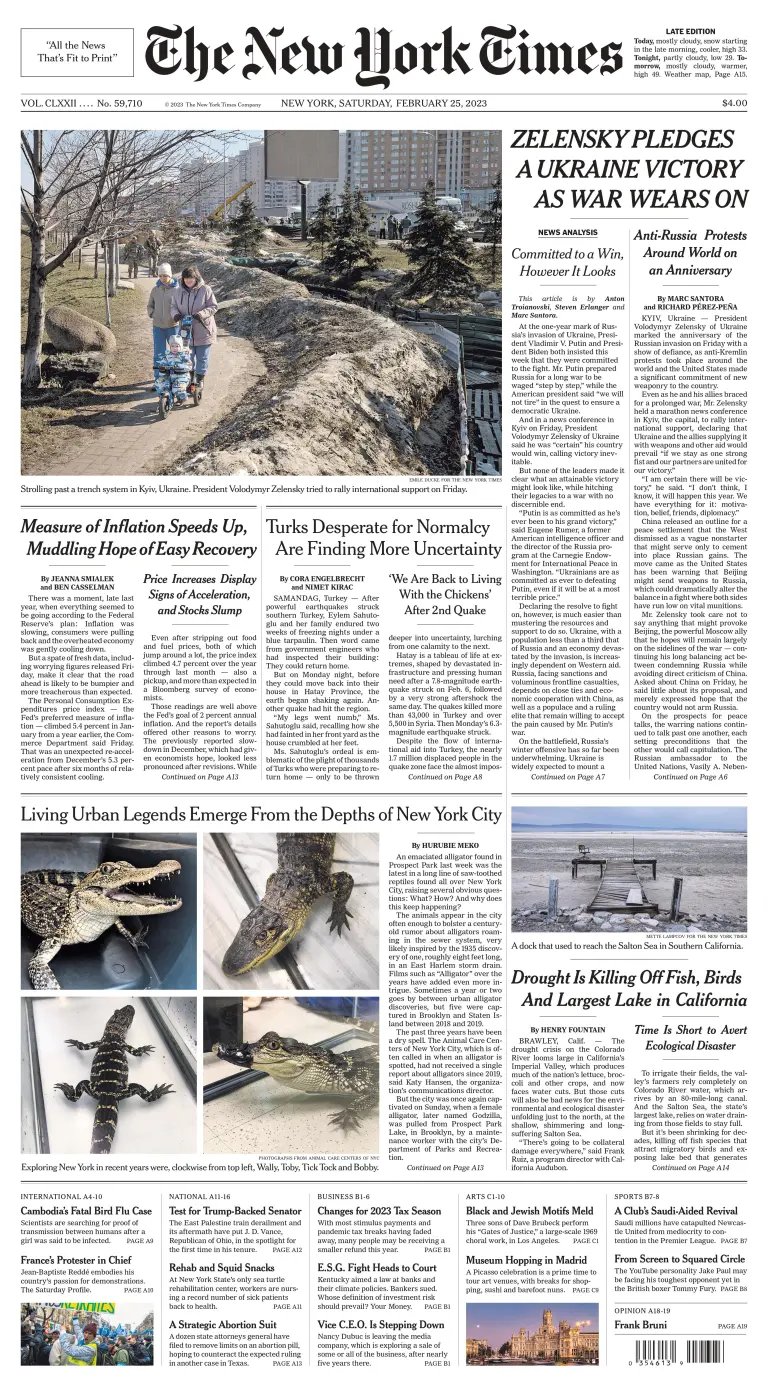 On the anniversary of the invasion, Volodymyr Zelensky held a marathon news conference and vowed victory if Ukraine's allies remained united like a fist.
Moscow and Kyiv face daunting challenges in moving forward, with no clear sense of what an attainable victory might look like.
The vast California lake relies on runoff from cropland to avoid disappearing. But as farmers face water cuts due to drought and an ever drier Colorado River, the Salton Sea stands to lose again.
Inflation is down from its peak last summer, but recent readings have shown substantial and surprising staying power.