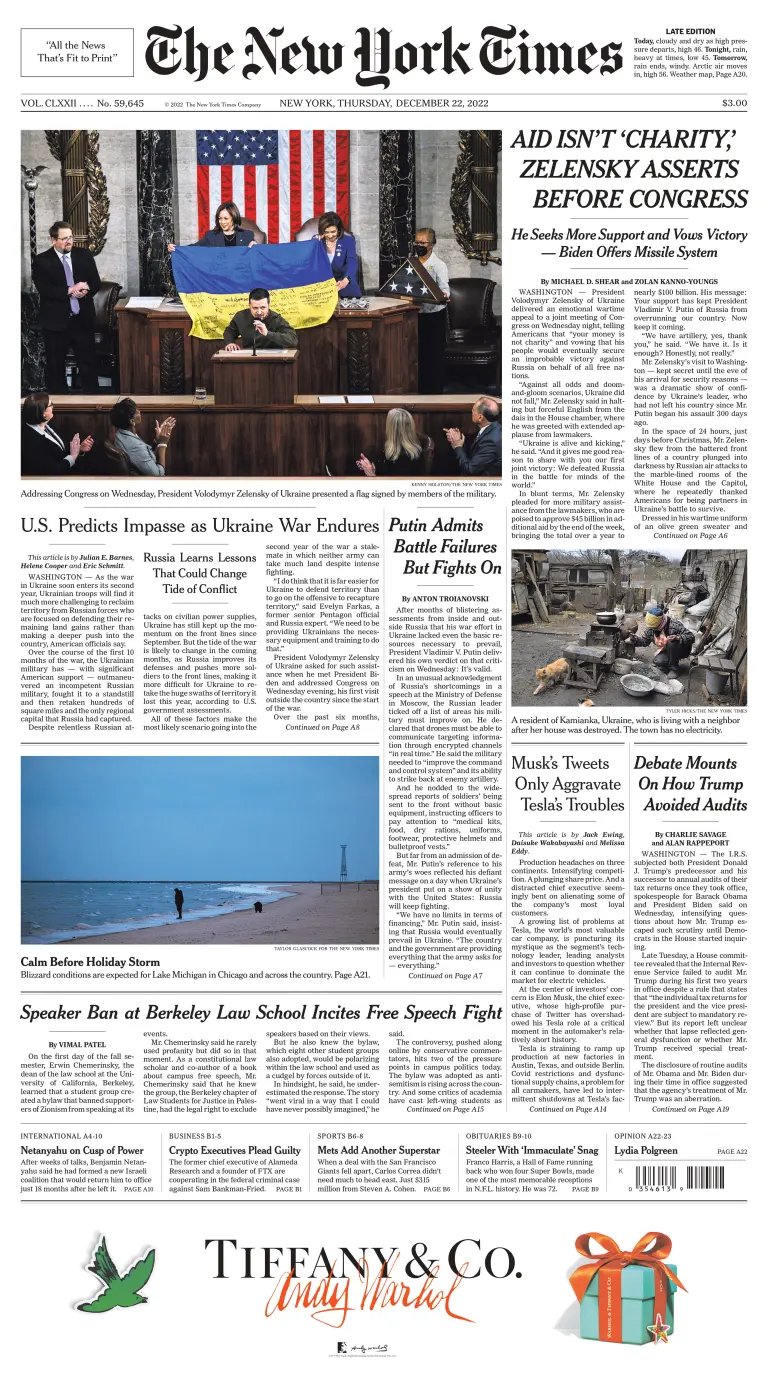 President Volodymyr Zelensky described military assistance for Ukraine as an investment in global security and democracy in the face of Russian aggression.
American officials believe that with Russia bolstering defenses and learning lessons, Ukraine will find it more challenging to retake land.
Nodding to criticism that his army lacked the basic necessities to wage war, the Russian leader said his government was providing "everything that the army asks for.''
The revelation that the agency had not audited Donald J. Trump during his first two years in office despite a mandatory presidential audit program raised concerns about potential politicization.