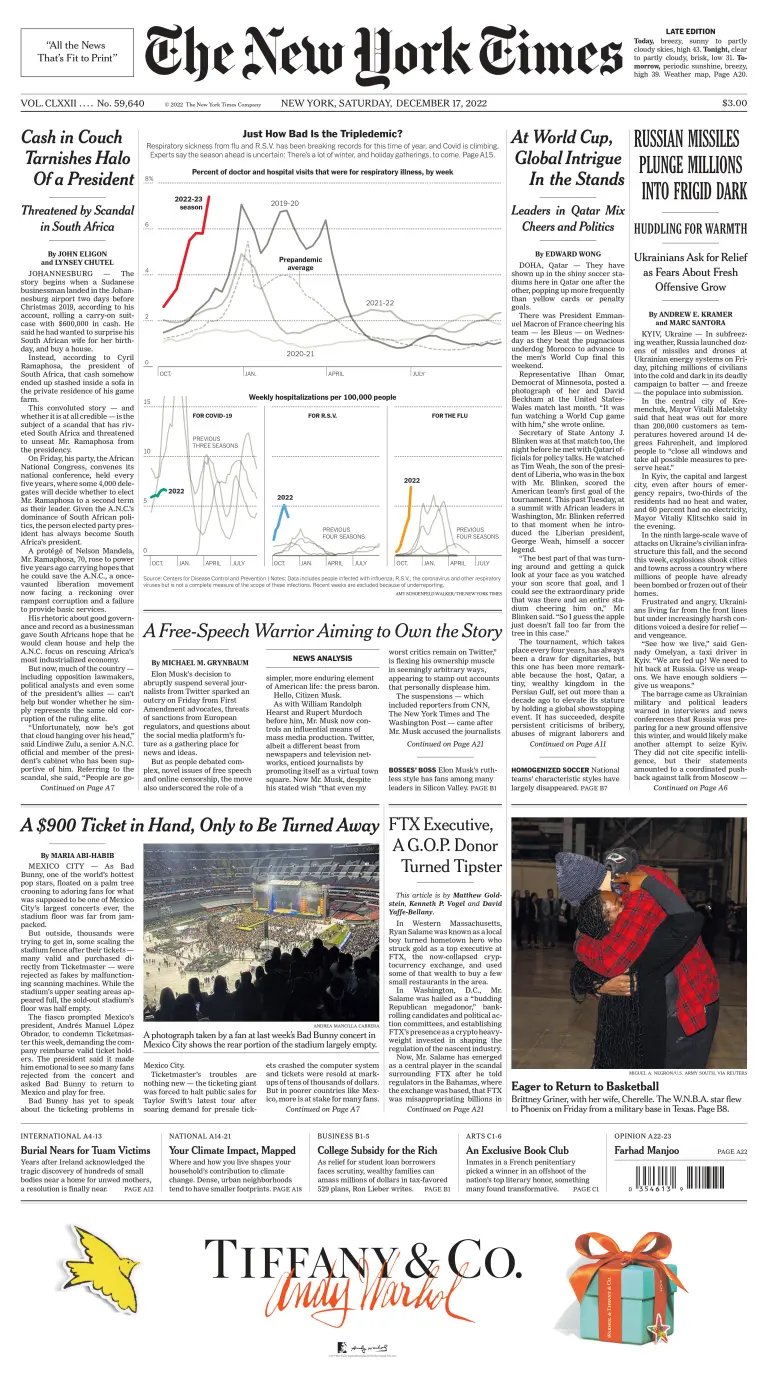 Dozens of missiles knocked out heat and electricity systems around the country including in Kyiv, where two-thirds of its residents had no heat or water.
Dozens of top officials have flown to Qatar to cheer for teams while talking shop. The event has magnified the tiny Gulf nation's role as a diplomatic broker.
Elon Musk's moves this week set off a heated debate about complex issues of free speech and online censorship.
A bizarre scandal threatens to topple President Cyril Ramaphosa of South Africa from leadership of the African National Congress, which begins its party conference on Friday. Will A.N.C. members buy his astonishing account?