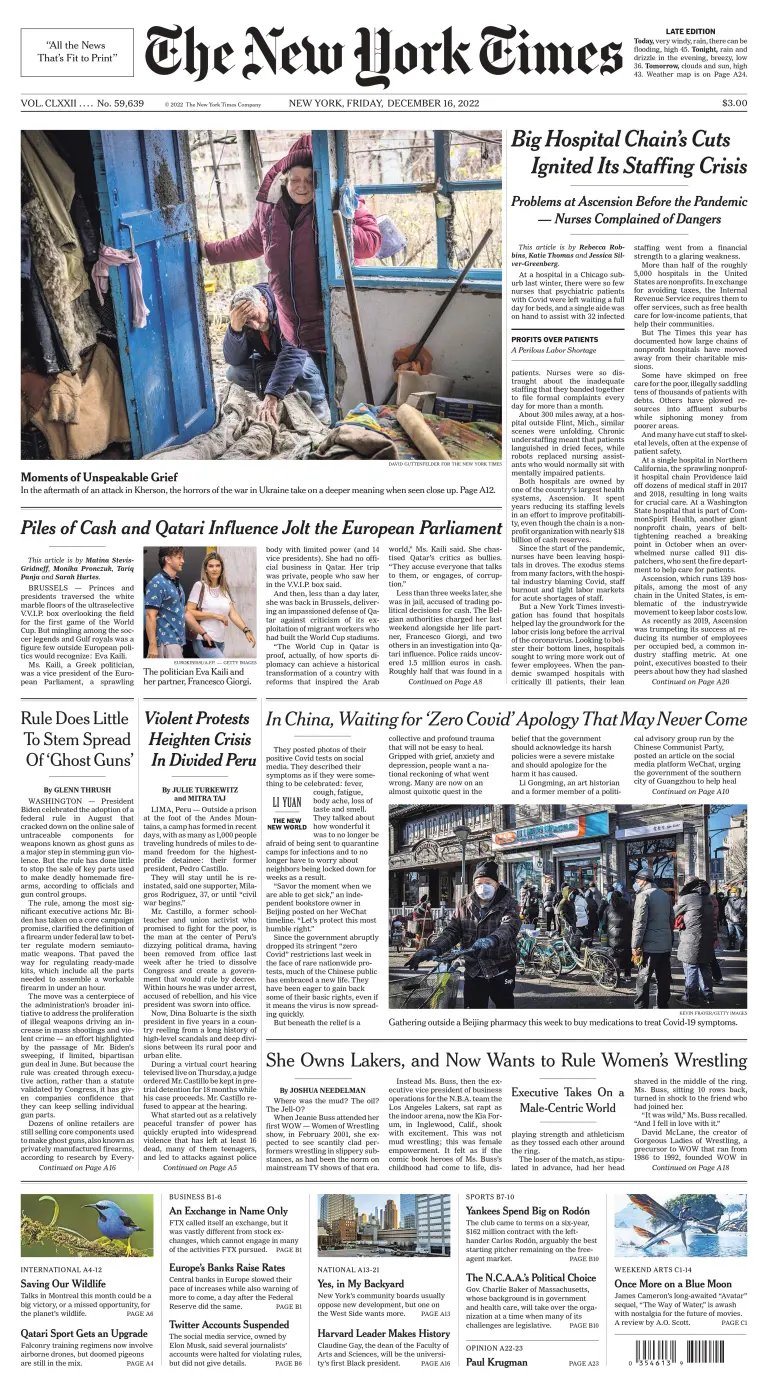 Ascension, one of the country's largest health systems, spent years cutting jobs, leaving it flat-footed when the pandemic hit.
Sellers of key components of the untraceable homemade firearms have been interpreting the rule in the narrowest possible way.
The owner of the Los Angeles Lakers believes WOW — Women of Wrestling can be an engine of female empowerment. Her performers, known as "superheroes," are breaking new ground in the historically male-centric space.
Prosecutors say the glamorous lifestyle of a European lawmaker masked a Qatari corruption scandal. It exposed how vulnerable Brussels is to foreign influence.