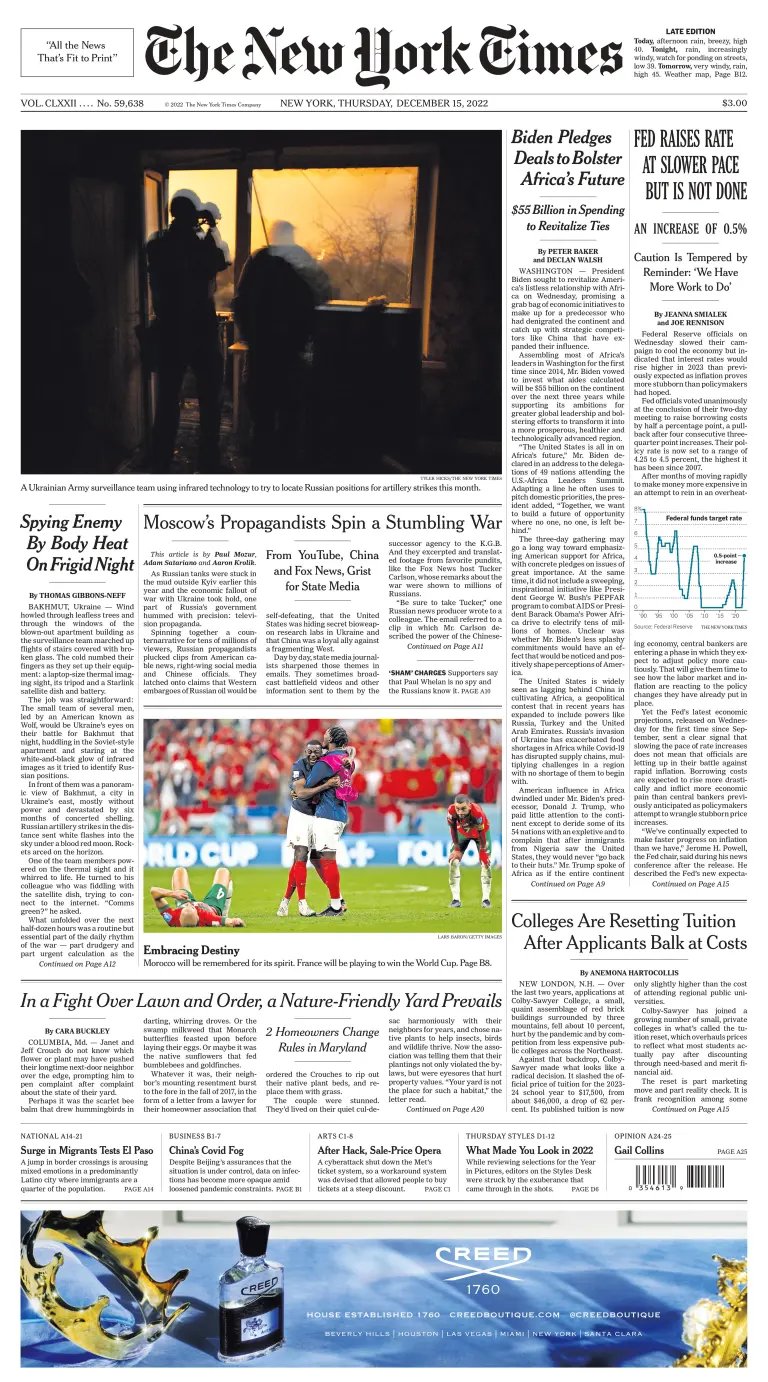 Central bankers made a smaller rate move, but predicted that they will weigh the economy down more aggressively than previously expected
With the United States lagging behind China in influence on the continent, the president pledged investments in key areas for development.
On a frigid December night, The New York Times accompanied members of a surveillance team for the Ukrainian Army as they used a thermal sight to find enemy positions miles away.
Leaked emails detail how Russia's biggest state broadcaster, working with the nation's security services, mined right-wing American news and Chinese media to craft a narrative that Moscow was winning.