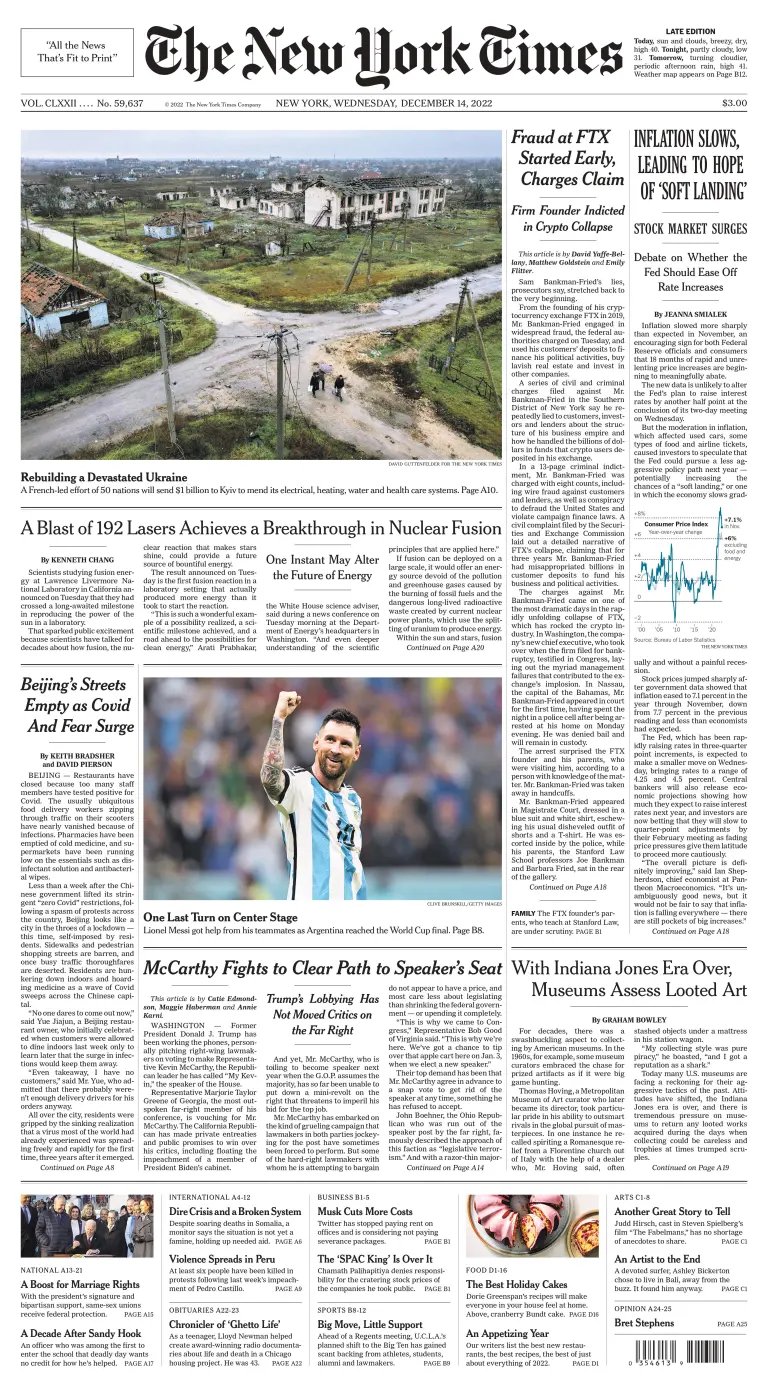 Consumer Price Index data reinforces that inflation is beginning to slow down just ahead of the Federal Reserve's December rate decision.
A criminal indictment unsealed on Tuesday and a complaint by the S.E.C. describe years of wrongdoing in Sam Bankman-Fried's crypto empire.
The advancement by Lawrence Livermore National Laboratory researchers will be built on to further develop fusion energy research.
Almost no one is venturing out even after an easing of pandemic measures. Cold and flu medicines are scarce, but food supplies appear adequate.