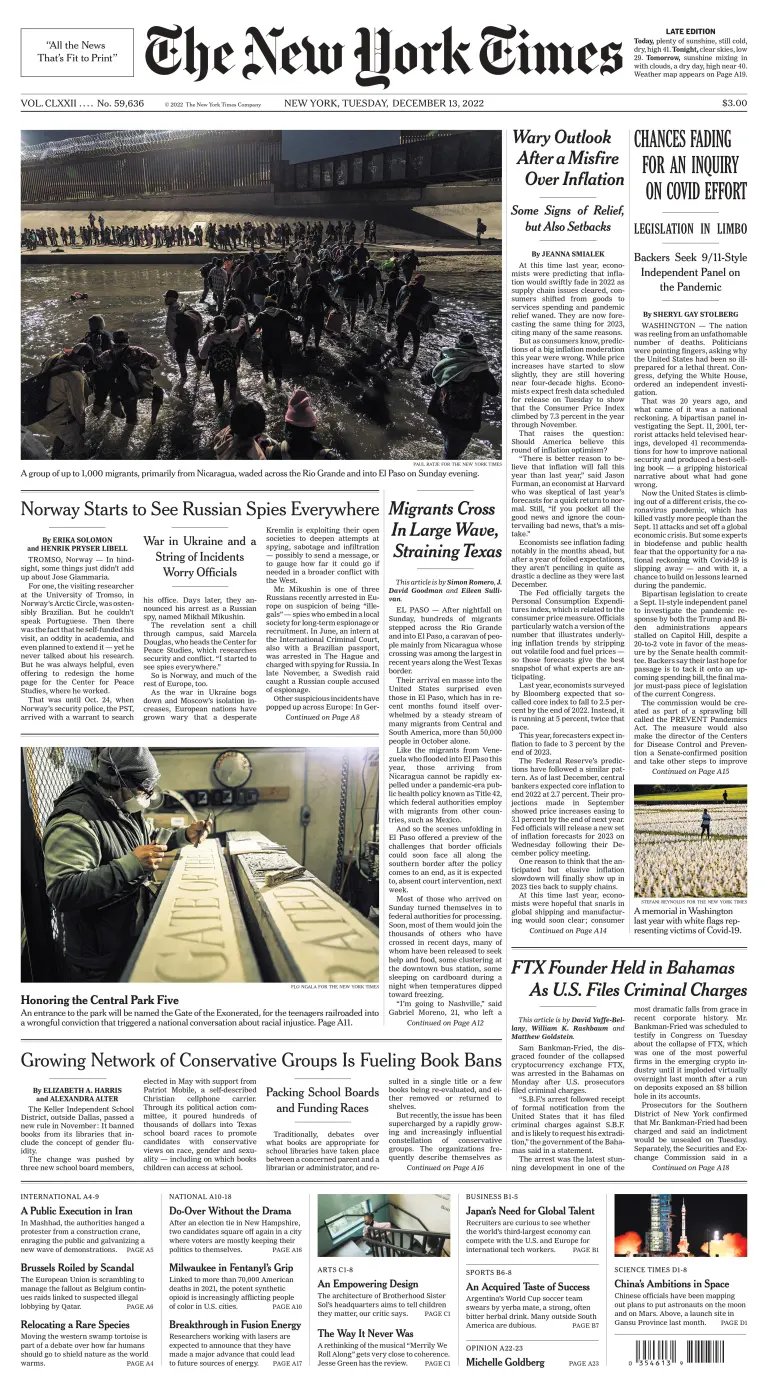 The 9/11 Commission prompted a national reckoning over the Sept. 11 attacks. But some experts fear that the chance to create an independent panel to investigate the pandemic response is slipping away.
Economists misjudged how much staying power inflation would have. Next year could be better — but there's ample room for humility.
Other European countries are too, blurring the line between vigilance and paranoia.
The arrival of up to 1,000 migrants, the latest big group to have crossed the border, was one of the largest single crossings in recent years in West Texas, which has seen a surge in migration.