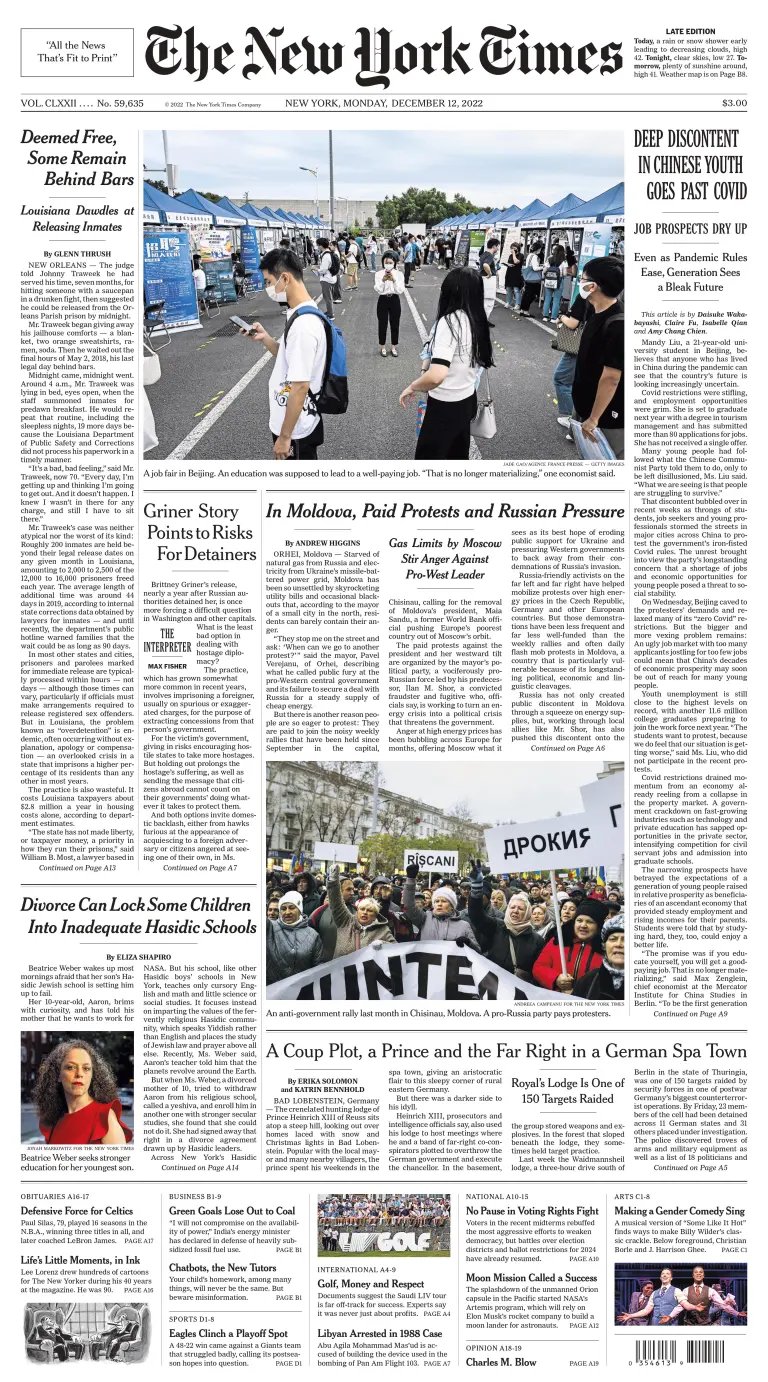 A sluggish economy continues to leave many young people unemployed, with few job prospects or hopes to tap into the rising incomes their parents enjoyed during boom times.
About 200 to 250 inmates are held beyond their legal release dates in any given month, with the average additional time lasting around 44 days in 2019.
The tiny country, starved of natural gas and electricity because of the conflict in neighboring Ukraine, is confronting street rallies bankrolled by a pro-Russian politician to target its pro-Western government.
Detaining foreigners to wring concessions from their home country's government holds perils for both sides, but especially, perhaps surprisingly, for the hostage takers.