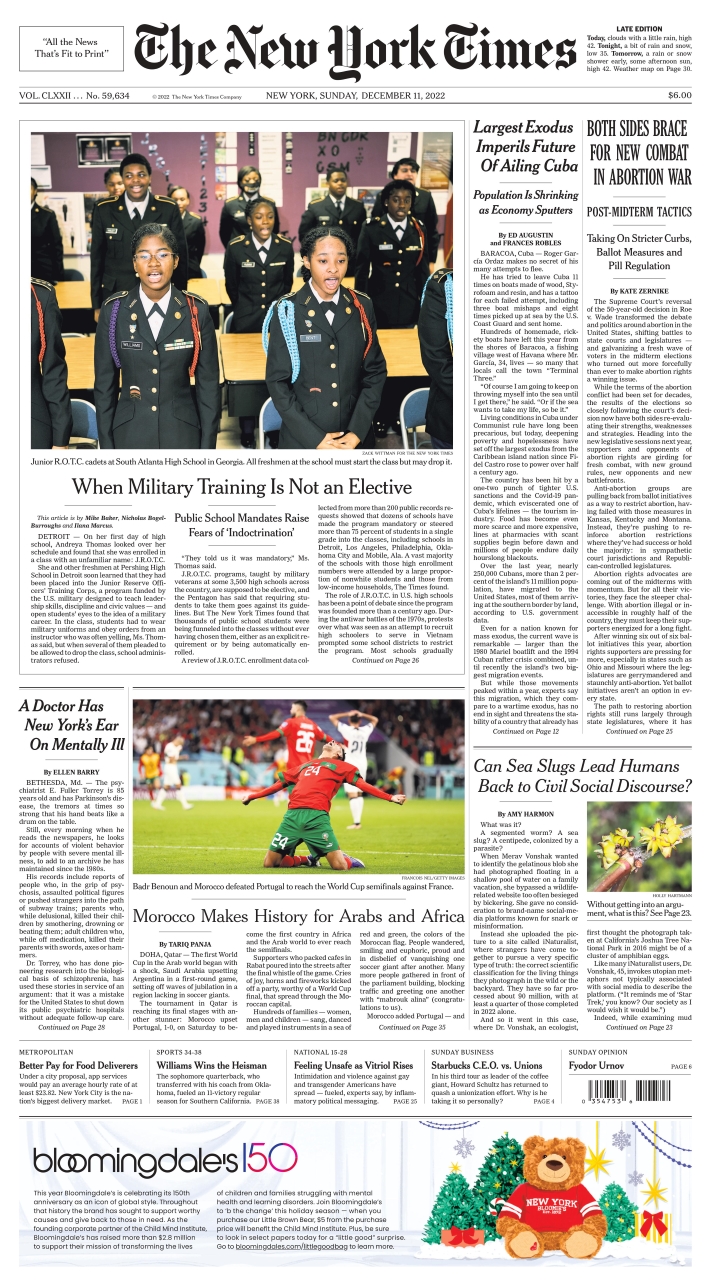 After the midterm elections, abortion rights advocates hope to harness public support for the long term, while abortion foes look to advance new laws in sympathetic courts and legislatures.
In high schools across the country, students are being placed in military classes without electing them on their own. "The only word I can think of is 'indoctrination,'" one parent said.
The pandemic and tougher U.S. sanctions have decimated Cuba's economy, prompting the biggest migration since Fidel Castro rose to power.
The psychiatrist E. Fuller Torrey has been advocating tougher involuntary psychiatric treatment policies for 40 years. Now it's paying off.