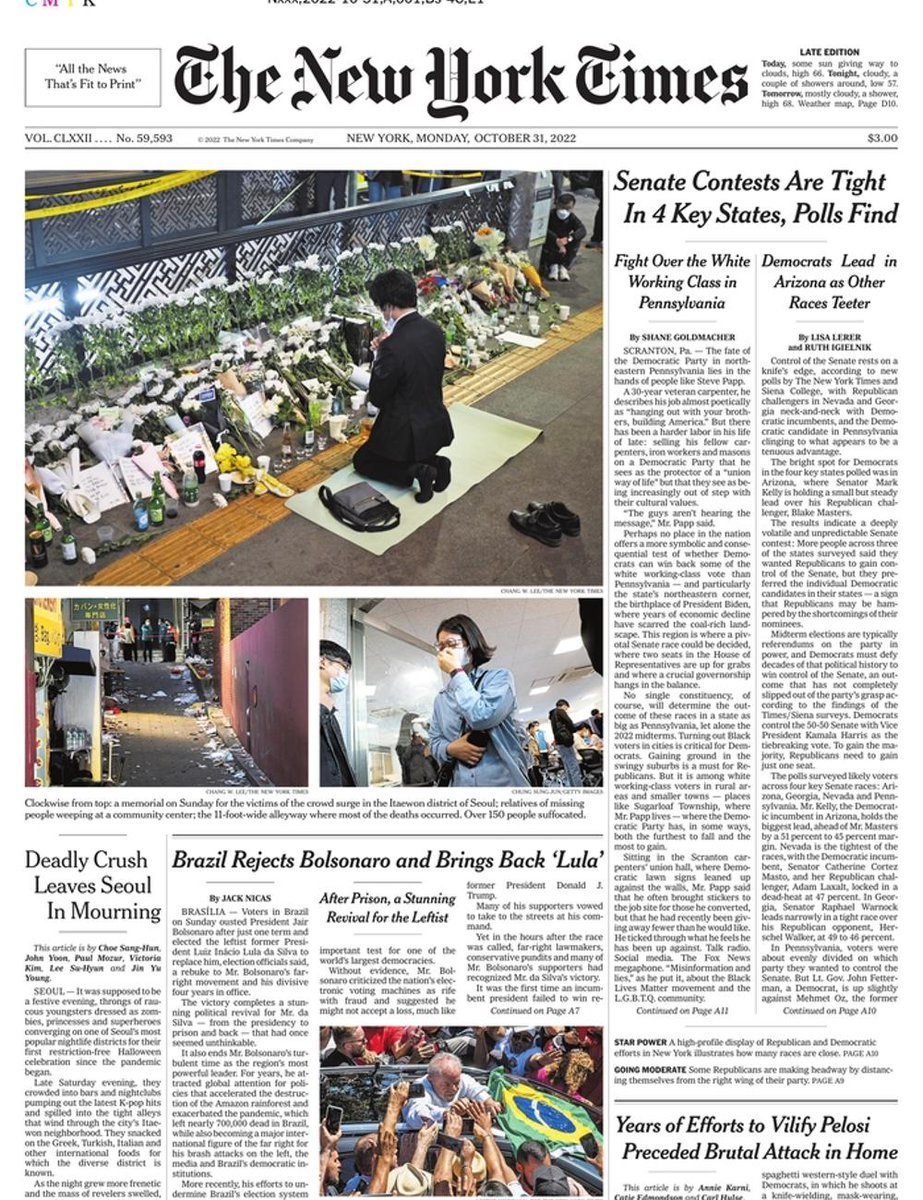 The contests are close in Arizona, Georgia, Nevada and Pennsylvania. Many voters want Republicans to flip the Senate, but prefer the Democrat in their state.
Brazilians voted out their far-right leader, Jair Bolsonaro, after a single term and replaced him with former President Luiz Inácio Lula da Silva.
Among white working-class voters in places like northeast Pennsylvania, the Democratic Party has both the furthest to fall and the most to gain.