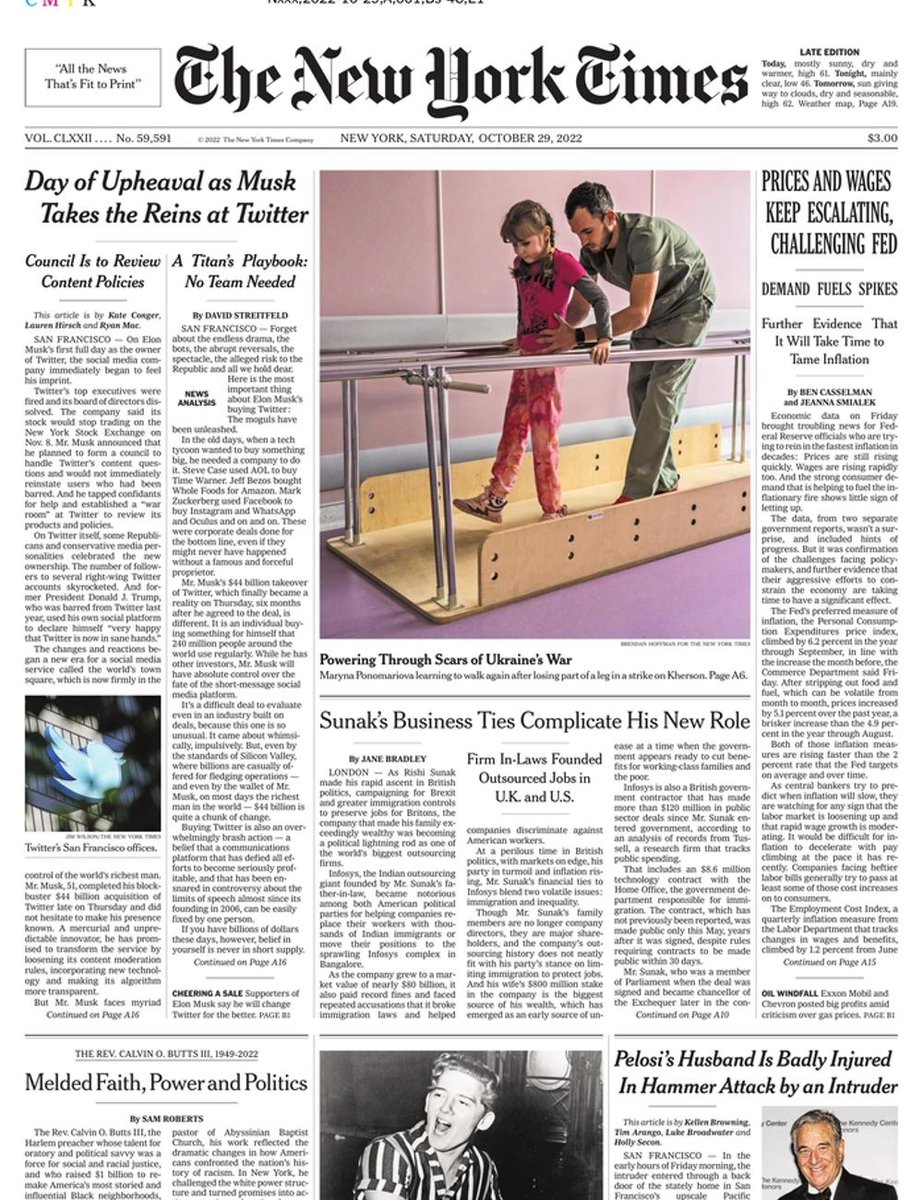 The billionaire began as Twitter's new owner by announcing a content moderation council and meeting employees, as some of the social media service's users celebrated.
Silicon Valley moguls used to buy yachts and islands. Now they are rich enough, and perhaps arrogant enough, to acquire companies they fancy.
The Federal Reserve's preferred inflation measure showed that price gains remained fast in September, and a gauge of wages it watches closely is climbing quickly.