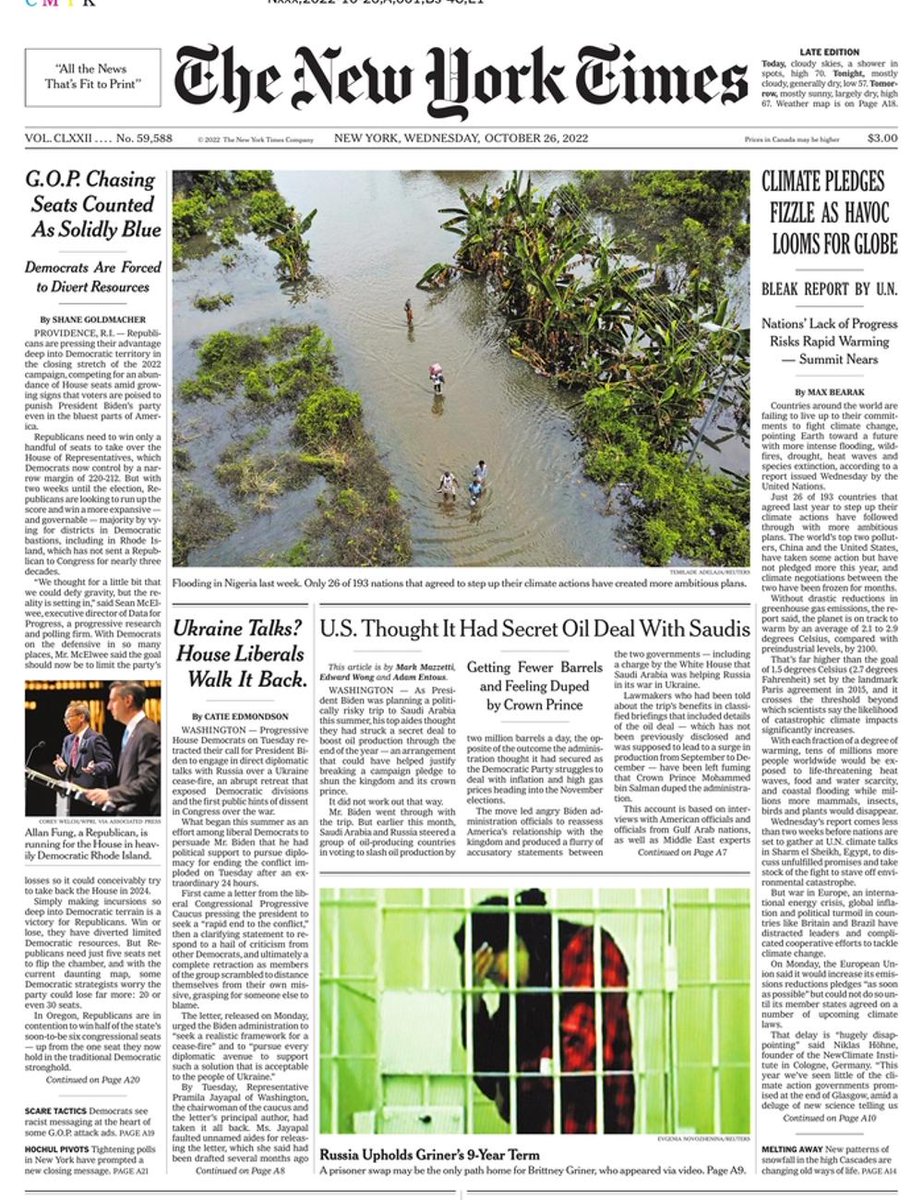 With an annual summit next month, the United Nations assessed progress on countries' past emissions commitments. Severe disruption would be hard to avoid on the current trajectory.
After Saudi leaders pushed to slash oil production despite a visit by President Biden, American officials have been left fuming that they were duped.
"Reality is setting in": With two weeks to go, Republicans are competing in Democratic bastions like New York, California, Oregon and even Rhode Island.