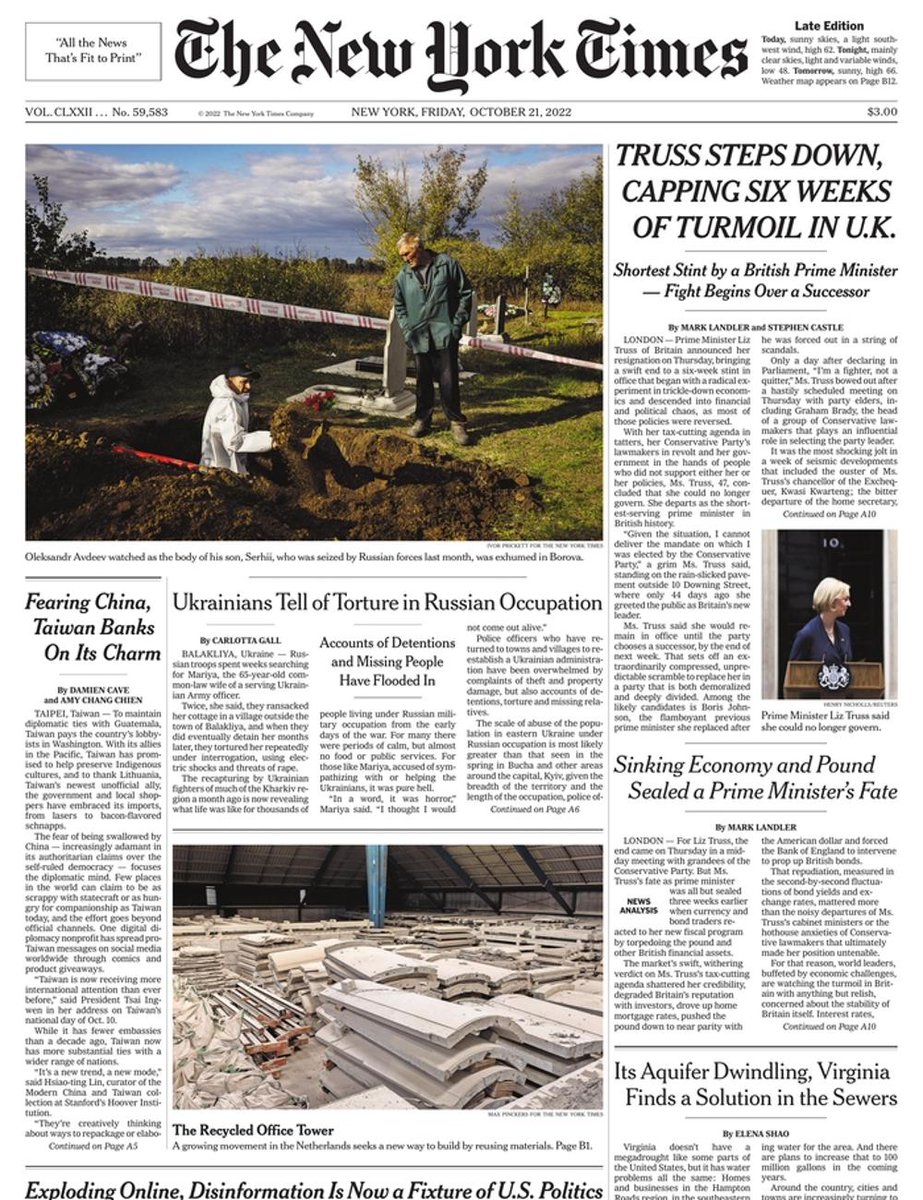 The beleaguered British prime minister relinquished her office after just 44 days of political and economic tumult, the shortest tenure in British history.
Even as China's threats on reunification grow more pointed, most recently at the Communist Party congress, Taiwan is working creatively to bolster its alliances.
With Russian soldiers pushed out of parts of the Kharkiv region, Ukrainian investigators have been overwhelmed with accounts of detentions, torture and missing relatives, as well as collaboration and property theft.