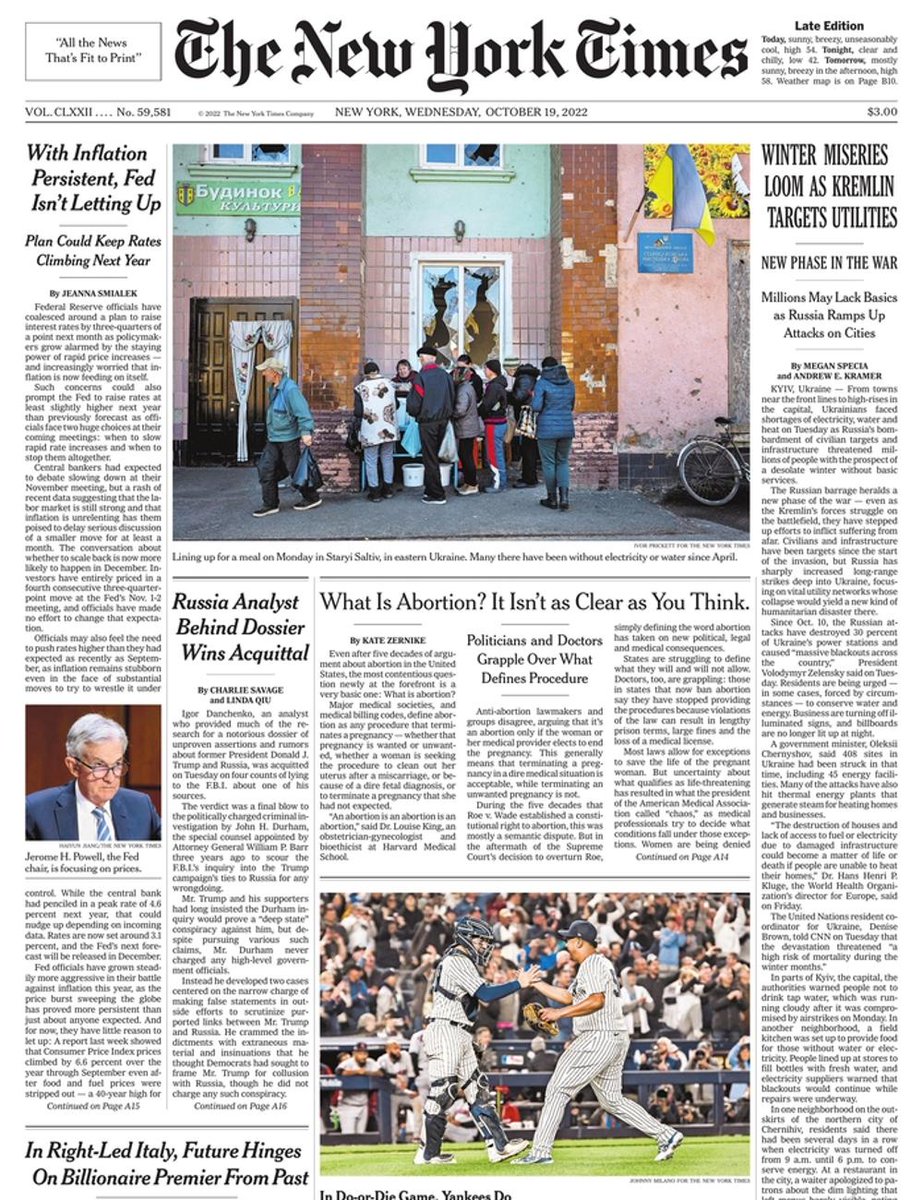 The stepped-up attacks on cities, including through the heavy use of Iranian-made exploding drones, threaten a new sort of humanitarian crisis for Ukrainians this winter.
Federal Reserve officials are barreling toward another three-quarter-point increase in November, and they may decide to do more next year.
John H. Durham, the special counsel who investigated the Russia inquiry for more than three years, failed to develop any cases that resulted in convictions.