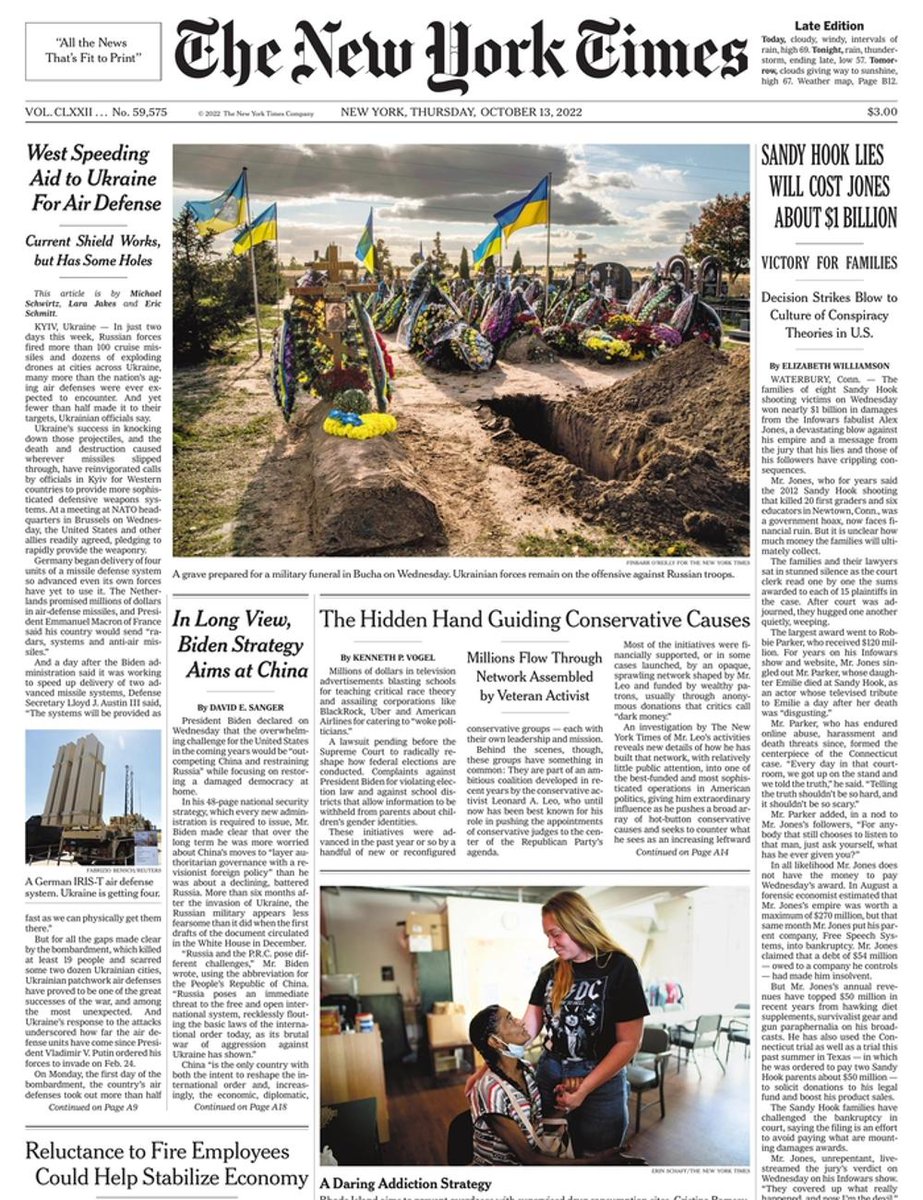 Even with Soviet-era defensive weapons, the Ukrainians have been more than holding their own, but this week's barrage prompted calls to better equip them.
The document, which every new administration is required to issue, was delayed last winter as it became clear that Russia's invasion of Ukraine was imminent.
The Sandy Hook families leveraged personal stories, social media analysis and the Infowars fabulist's lack of contrition to secure a major verdict.