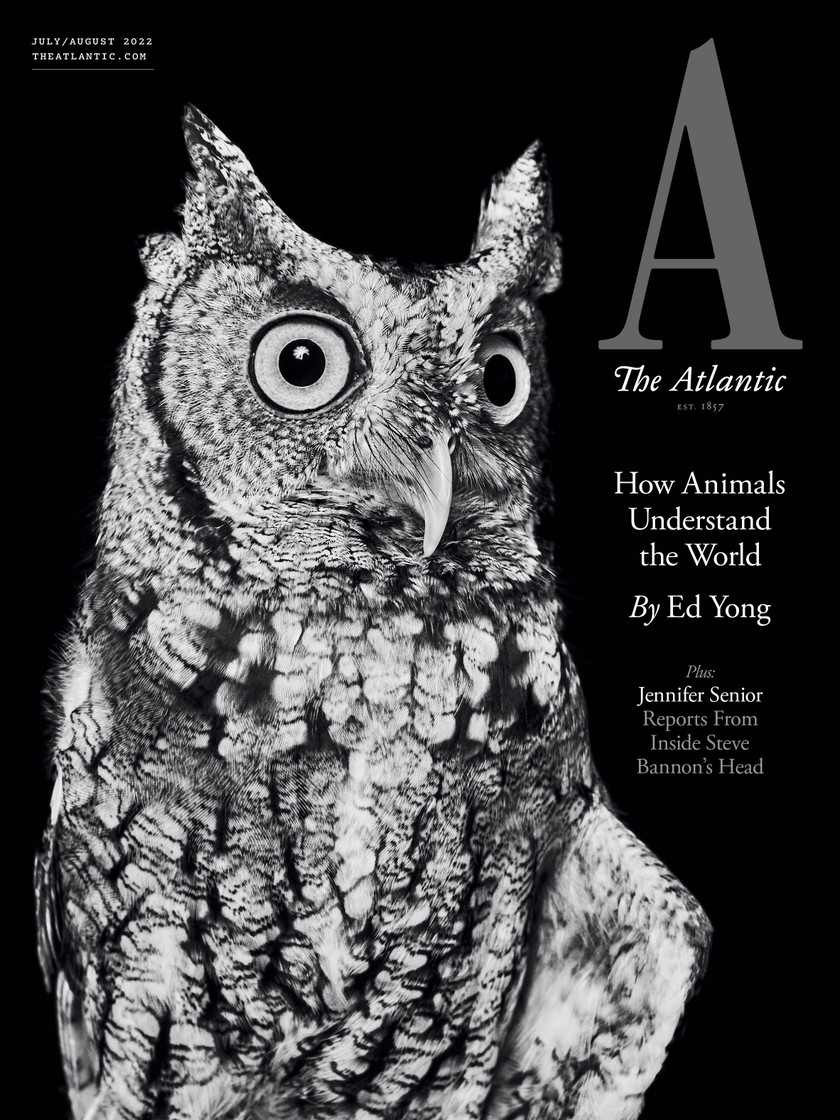 How animals perceive the world, a return to Chagos, Steve Bannon, and a mad hunt for Civil War gold. Plus Jack White, how the U.S. has no nuclear strategy, dad rage, Ulysses at 100, one family's doll test, downsides of beach resorts, and more.
COVER STORY
How Animals Perceive the World – Every creature lives within its own sensory bubble, but only humans have the capacity to appreciate the experiences of other species. What we've learned is astounding.
FEATURES
American Rasputin – Steve Bannon is still scheming. And he's still a threat to democracy.
They Bent to Their Knees and Kissed the Sand – Half a century ago, the British government forcibly removed 2,000 people from a remote string of islands in the middle of the Indian Ocean. They've never stopped struggling to return.