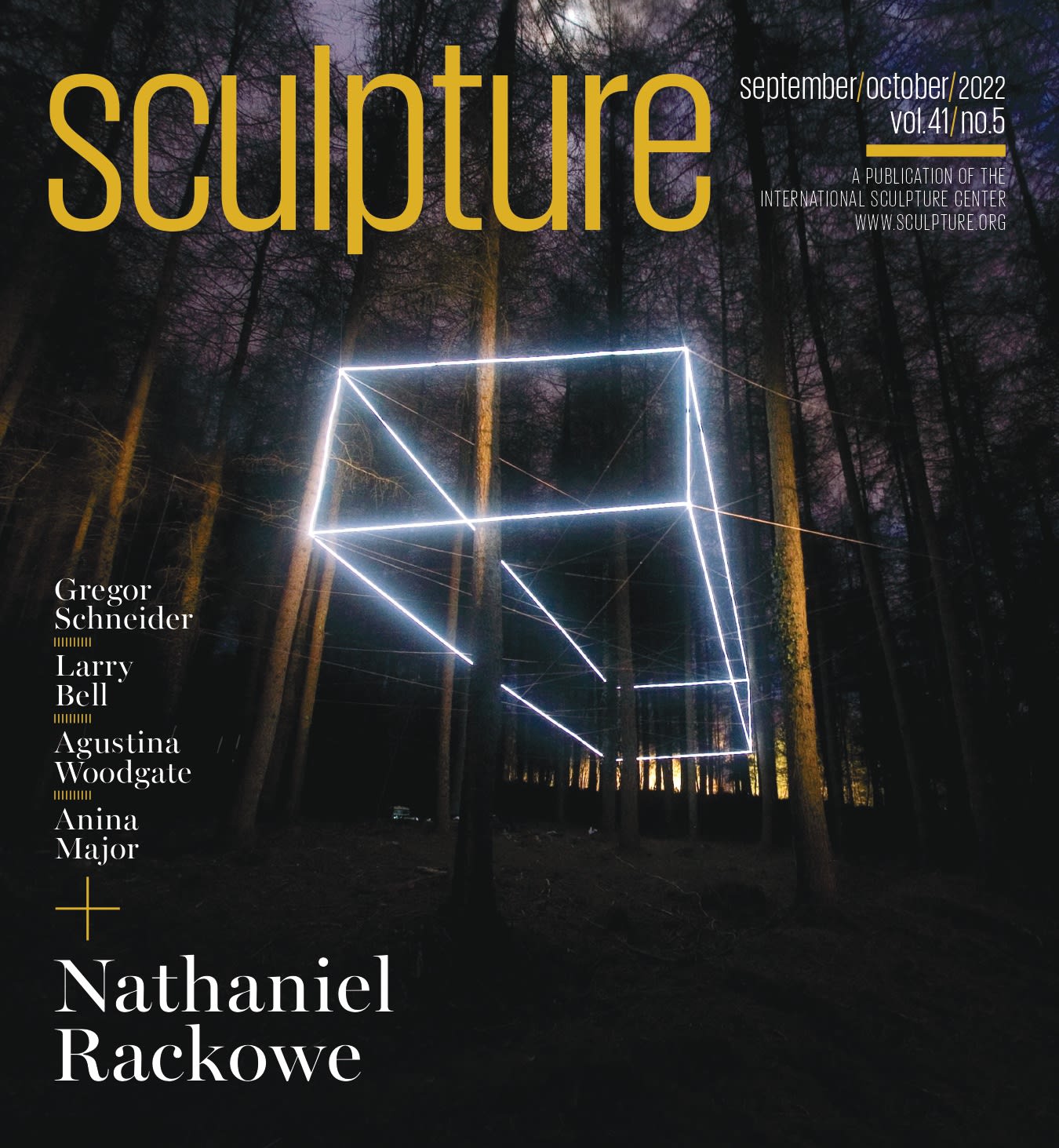 FeaturesReal Light and Real Angles:
A Conversation with Larry Bell

Between Two Knowns:
A Conversation with Nathaniel Rackowe

Cracks in the System:
A Conversation with Agustina Woodgate

Gregor Schneider:
A Sense of Distance

Thinking Through Place:
A Conversation with Anina Major
Nathaniel Rackowe's large-scale, futuristic works are fundamentally influenced by modern urban architecture. Spanning sculpture, installation, and public art, his practice is concerned with abstracting the metropolis into units of form. Scaffolding poles, cement blocks, corrugated sheets, Perspex, glass, and fluorescent tubing are the building blocks of his sculptural vocabulary. The British artist has created cuboids of light that seem to hover eerily in the air ("Spin" series, 2006–ongoing), upturned sheds that appear frozen in mid-explosion ("Black Shed Expanded" series, 2008–ongoing), and flanks of moving mechanical doors edged with fluorescent lights that close in claustrophobically on visitors (Sixty Eight Doors, 2005). It's no surprise that he is an admirer of science fiction writers such as Philip K. Dick and Iain M. Banks and films like Brazil (1985) and Blade Runner (1982).